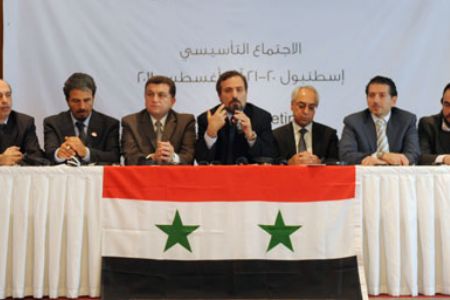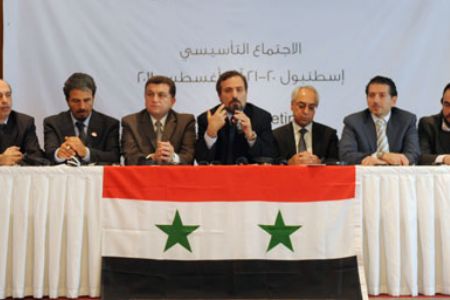 British and French intelligence agencies have reportedly tasked their agents with contacting Syrian dissidents based in Lebanon in order to help fuel unrest in Syria.
According to Lebanese media, British and French agents are in contact with Syrian dissidents opposed to President Bashar al-Assad in the northern Lebanese town of Tripoli, a Press TV correspondent reported on Friday.
Lebanese media reports also suggest that French intelligence officers are training Syrian dissidents on guerrilla warfare tactics inside Lebanon. This has prompted a Lebanese lawmaker to call for an inquiry into the allegation.
Meanwhile, former Lebanese Prime Minister Saad Hariri has met with French President Nicolas Sarkozy in Paris. It is well known that Sarkozy and Hariri are hostile towards President Assad.
Syria has been experiencing unrest since mid-March, with demonstrations being held both against and in support of President Assad. According to the United Nations more than 3,000 people, including members of the security forces, have been killed in the turmoil.
While the opposition and Western countries accuse Syrian security forces of being behind the killings in the country, the Syrian government blames what it describes as outlaws, saboteurs and armed terrorist groups for the deadly violence, stressing that the unrest is being orchestrated from abroad.
Last week, Prominent political analyst Tony Cartalucci said that members of the anti-government "Free Syria Army", who are responsible for a series of violent acts in Syria, are not defected army personnel but militants backed, funded and armed by the United States, israel, and Turkey.
In an article published on Global Research website on November 20, Thailand-based geopolitical expert Tony Cartalucci cited a report released by the International Institute for Strategic Studies stating that Syria's opposition is armed and prepared to drag the country into more violence.
The article also described the unrest in Syria as being funded by Western corporate-financier interests and part of a long-planned agenda for regime change across the Middle East region.
Cartalucci said the regime change in Syria was planned to happen as early as 1991.
He said Washington's threats against Syria, which it listed in 2002 under then President George W. Bush as an "Axis of Evil," were later realized as secret backing for opposition groups inside Syria.