Europe
UN: 3,660 killed, 8,756 wounded in Ukraine conflict since April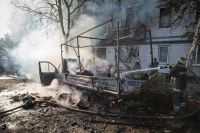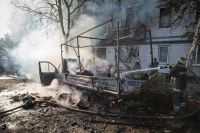 The UN has stated that at least 3,660 people have been killed in Eastern Ukraine since April, including 330 since the ceasefire brokered on September 5.
A total of 8,756 people have been wounded since April, the office of the UN High Commissioner for Human Rights said, RT reported.
Kiev doesn't have full control of its military and paramilitary forces, who continue to violate the principles of international humanitarian law, highlights the latest UN report on the human rights situation in Ukraine.
The UN in its report urges the Ukrainian authorities to exercise greater control over their own army and groups of armed volunteers, as since the beginning of the so-called "anti-terrorist" operation on August 25 according to the Ukrainian Security Service, over 1,000 people have been detained on suspicion of being "militants and subversives."