Syria
UN-AL envoy calls for Iran help for temporary ceasefire in Syria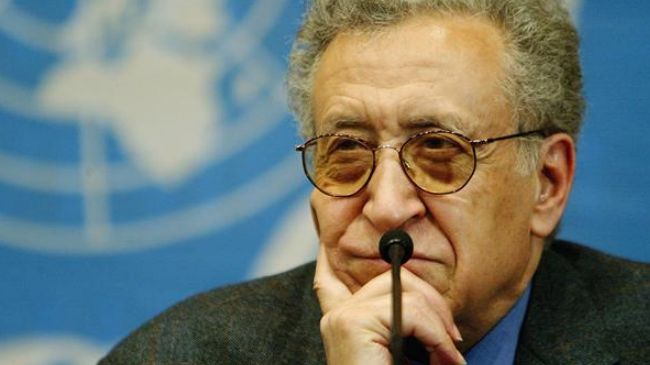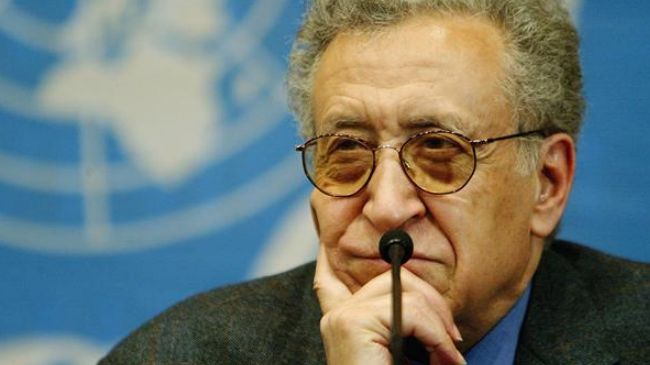 The UN and Arab League Joint Special Representative for Syria Lakhdar Brahimi has called on Iran to help achieve a ceasefire in Syria during the four-day Eid al-Adha (Feast of Sacrifice).
"Lakhdar Brahimi has appealed to the Iranian authorities to assist in achieving a ceasefire in Syria during the forthcoming Eid al-Adha, one of the holiest holidays celebrated by the Muslims around the world," AFP reported on Tuesday.
Brahimi "underlined that the crisis in Syria was getting worse every day and stressed the urgent need to stop the bloodshed," the report said.
Brahimi said a ceasefire, timed to coincide with the Eid al-Adha starting October 25, "would help create an environment that would allow a political process to develop."
On the second leg of his second regional tour aimed at finding a solution to the 19-month conflict in Syria, Brahimi visited Iran following a trip to Turkey. The international envoy is currently in Iraq.
During his visit to Tehran, Brahimi held talks with President Mahmoud Ahmadinejad, Foreign Minister Ali Akbar Salehi and Secretary of Iran's Supreme National Security Council Saeed Jalili.
Western states have been calling for Syrian President Bashar al-Assad to step down, but Iran, Russia, and China are strongly opposed to the Western drive to oust Assad.
The Syrian government says that the chaos is being orchestrated from outside the country, and there are reports that a very large number of the armed militants are foreign nationals, mostly from Egypt, Algeria, Saudi Arabia, and Afghanistan.