Iran
UN-Arab League envoy to visit Iran: Official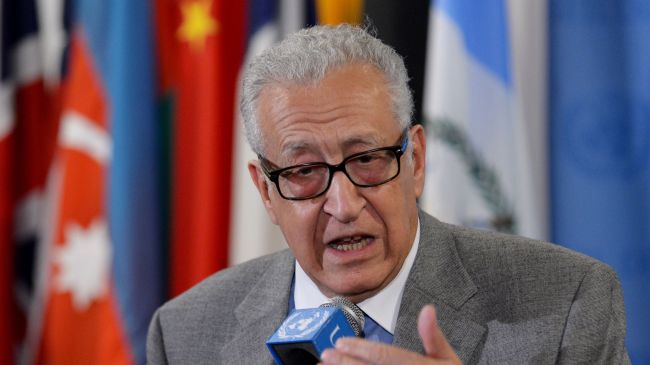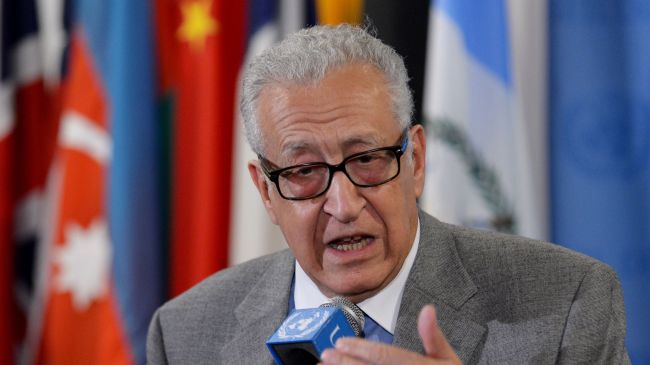 An Iranian deputy foreign minister says UN-Arab League Special Envoy for Syria Lakhdar Brahimi is due to visit the Islamic Republic in the coming days.
Iran's Deputy Foreign Minister for Arab and African Affairs Hossein Amir-Abdollahian said on Sunday that Brahimi plans to visit Iran early next week.
Brahimi has reportedly embarked on a three-county tour – to Egypt, Iran and Syria – in order to push for a peace conference in Geneva next month to resolve the Syrian crisis.
On the first leg of his tour, the UN official visited Egypt and held talks with Egyptian Foreign Minister Nabil Fahmi on Saturday. He is scheduled to meet with Arab League chief Nabil al-Arabi on Sunday.
Meanwhile, UN spokesman Martin Nesirky said on October 17 that UN Secretary-General Ban Ki-moon and Brahimi both support Iran's presence in the forthcoming Geneva 2 conference.
In a meeting with Iranian Foreign Minister Mohammad Javad Zarif in New York on October 2, Ban also underscored Tehran's decisive role in the settlement of the crisis in Syria, stressing the need for Iran's presence in any international talks on Syria.
Russia and the United States have been pushing to hold the Geneva 2 conference, which is seen as a chance to find a political solution to the Syrian crisis. The event has been delayed for months. Moscow and Washington are now trying to fix a date for it in mid-November.
Syria has been gripped by deadly unrest since 2011. Reports indicate that the Western powers and their regional allies, especially Qatar, Saudi Arabia, and Turkey, are supporting the militants operating inside the country.