Iran
UN Chief Congratulates Iran's President-Elect Rouhani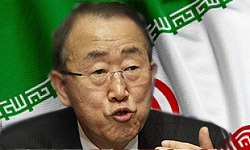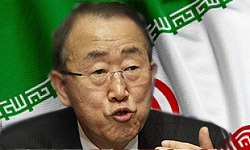 The UN secretary general extended his congratulations to Iran's President-elect Hojjatoleslam Hassan Rouhani on winning the recent presidential election.
"The secretary general has been closely following up the 11th presidential election in Iran held on June 14th and notes with satisfaction the reported high turnout," a spokesperson for Ban Ki-moon said in a Saturday statement, press tv reported.
"He extends his warm congratulations to Mr Hassan Rouhani," the statement added.
The statement highlighted Ban's determination to engage with the Iranian authorities and Rouhani "on issues of importance to the international community and welfare of the Iranian nation".
The statement further called on Iran to play a "constructive role in regional and international affairs".
Hojjatoleslam Hassan Rouhani won Iran's 11th presidential election, which was marked by a high voter turnout.
Rouhani won 18,613,329 votes or 50.7 percent of a total of 36,704,156 ballots counted, announced Iranian Interior Minister Mostafa Mohammad-Najjar on Saturday.
Rouhani currently represents Leader of the Islamic Revolution Ayatollah Seyed Ali Khamenei in the Supreme National Security Council, and is a member of the Expediency Council and the Assembly of Experts. He is also president of the Expediency Council's Center for Strategic Research.