World News
UN chief 'deeply concerned' over developments in Burkina Faso amid coup
Following Sunday's military coup in Burkina Faso, UN Secretary-General Antonio Guterres has expressed "deep concern" over developments in the West African country, condemning attempts to "take over a government by the force of arms."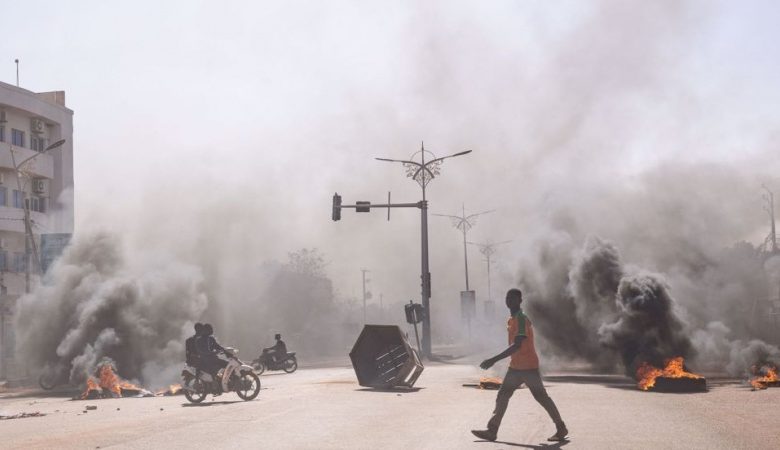 In a statement released by his spokesperson, the top UN official said he was worried about the safety of President Roch Marc Christian Kabore, whose whereabouts remain unknown since Sunday.
"The Secretary-General is following developments in Burkina Faso with deep concern, he's particularly worried about the whereabouts and safety of President Roch Marc Christian Kabore as well as the worsening security situation following the coup carried out on January 23rd by sections of the armed forces," Stephane Dujarric said.
Noting that the UN chief "strongly condemns any attempted takeover of government by the force of arms", the spokesman said Guterres "calls on the coup leaders to lay down their arms".
The UN chief urged the coup leaders to "ensure the protection of the physical integrity of the president and of the institutions of Burkina Faso".
He also called on "all actors to exercise restraint and opt for dialogue".
The military coup was announced by Captain Sidsore Kader Ouedraogo, a spokesman for the military government, on state television Monday.
He said the army had seized power in response to the "ongoing degradation of the security situation" in the landlocked country and the "incapacity of the government" to unite people.
The dramatic coup saw President Kabore being ousted, the country's constitution being suspended, and the government and parliament being dissolved.
The army also closed the borders, and imposed a country-wide curfew.
The televised statement, however, did not mention Kabore's whereabouts. He has not been seen in public since Sunday.
According to reports, quoting security sources, Kabore was detained by mutinying soldiers at a military camp following a heavy gunfire around his residence in the capital Ouagadougou.
A report in CNN said Kabore was detained early Monday by soldiers "that had taken control of a military base before storming the palace grounds and firing shots near the president's home."
The report further said that Kabore had signed his resignation and was being kept in a "safe place" in the West African country.