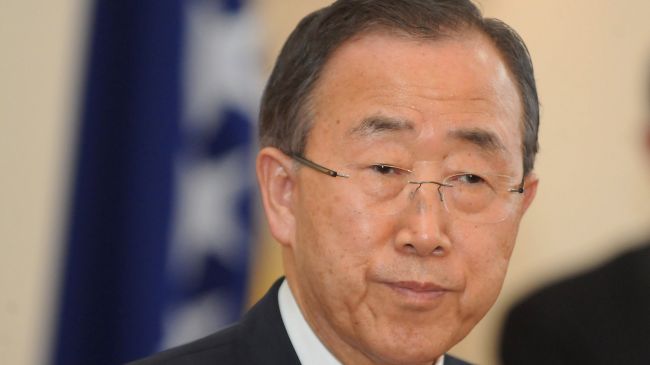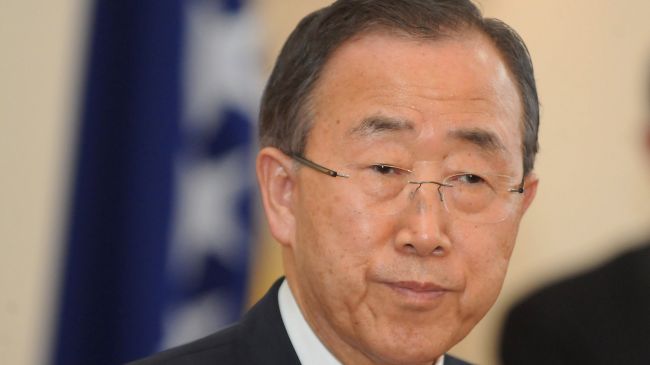 UN Secretary General Ban Ki-moon says the West's embargoes against Iran have mainly targeted the livelihood of the ordinary Iranian population.
"The sanctions imposed on the Islamic Republic of Iran have had significant effects on the general population, including an escalation in inflation, a rise in commodities and energy costs, an increase in the rate of unemployment and a shortage of necessary items, including medicine," Ban said in a report to the UN General Assembly on Friday.
The embargoes have also hampered humanitarian operations, as the imposed restrictions on Iran's banking system have halted the exports of medicines needed for treating diseases like cancer and heart and respiratory conditions, the report added.
The embargoes on Iran's banking sector have been unilaterally imposed by Washington and they come on top of the previous four rounds of US-sponsored sanctions levied by the UN Security Council against Tehran.
The US and the European Union have also adopted unilateral measures against Iran's energy sector.
Ban's diatribe against the anti-Iran embargoes comes despite the new efforts by US Congress to tighten the sanctions against the Islamic Republic.
Following the US-engineered sanctions on Iran's banking, the imports of more than fifty kinds of badly needed medicine for people who suffer from certain diseases such as children's cancer, thalassemia, multiple sclerosis (MS), and respiratory and heart diseases, have declined drastically.
Those who suffer from such diseases hardly find their medicine or if they do, they should pay a high price.