Afghanistan
UN chief urges Afghan pres. rivals to form unity government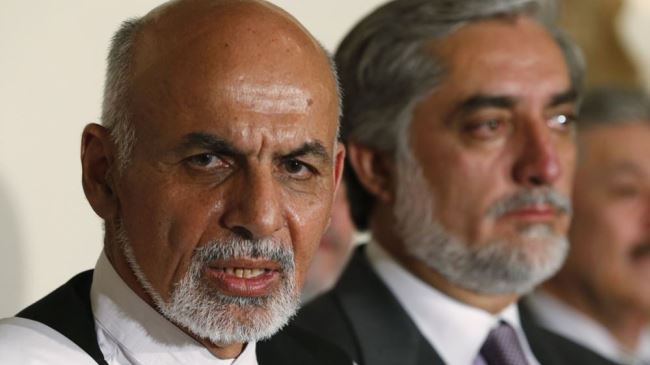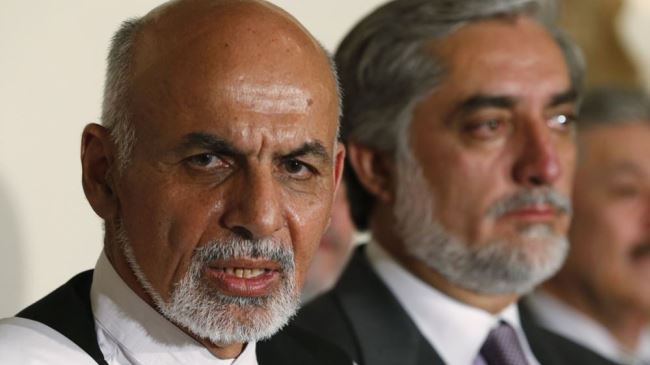 UN Secretary General Ban Ki-moon has called on Afghanistan's two presidential candidates to end their dispute and reach an agreement on a unity government.
In a statement released on Tuesday, the UN chief urged Abdullah Abdullah and Ashraf Ghani Ahmadzai to conclude an agreement on a government of national unity in accordance with commitments made on July 12.
Under the commitments, the two candidates agreed to accept the result of a comprehensive nationwide audit of the presidential election run-off results, and form a government of national unity.
Abdullah and Ghani then signed a joint declaration on August 8 confirming they would cooperate on forming a unity government.
"The secretary general emphasizes that this is a pivotal moment for Afghanistan, and that genuine partnership will be required in tackling Afghanistan's many challenges," the UN statement read.
"Given the scale of the challenges, this can only be done jointly," it added.
On Monday, Abdullah changed his mind, saying he would not accept the outcome of the country's disputed presidential runoff election and the audit, and that he had won the Afghan election.
Based on the preliminary results of the June 14 runoff, Ghani, a former World Bank economist, won the Afghan election with 56.44 percent of the votes, while Abdullah came second with 43.56 percent.
Abdullah rejected the initial results as unacceptable and fraudulent.
The winner of the election will succeed President Hamid Karzai, who has been in power after the United States and its allies invaded Afghanistan in October 2001.