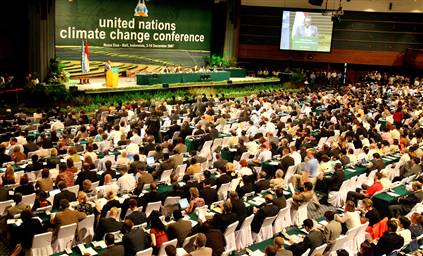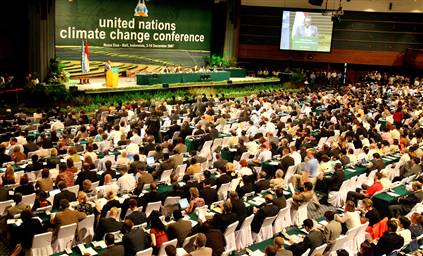 The United Nation's climate talks regarding future emission commitments have resulted in the proposal of a new package.
After days of negotiating in Mexico, where the talks took place, on Friday, the envoys decided on a new draft agreement, with Russia and Japan opposed to continuing the Kyoto Protocol.
This new draft requires poorer and richer countries alike to limit greenhouse gas emissions, as opposed to the Kyoto Protocol's view that more industrialized nations should be responsible for more pollution due to their greater industrialization.
The draft also proposes a fund to help developing countries deal with climate-related issues and to advise them on adapting to higher temperatures.
Before coming into effect, the draft must win the support of delegates of more than 190 countries, which are attending the climate summit in Cancun.
The Kyoto Protocol is an international agreement linked with the UN's Framework Convention on Climate Change. The Protocol was adopted in Japan in 1997. It commits industrialized nations to reducing their (GHG) emissions.