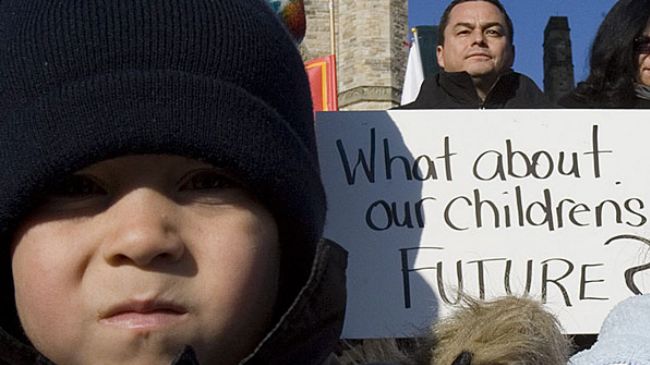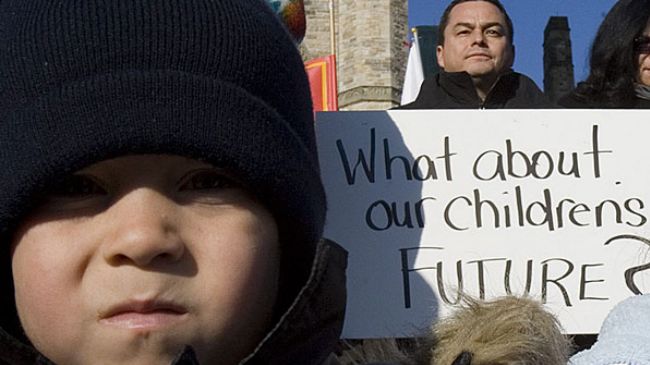 The UN Special Rapporteur on the rights of indigenous peoples, has criticized Canadian government for frequent violation of the rights of the indigenous peoples within its borders.
In his latest report, which is based on research and information gathered from various sources including a visit to Canada from October 7 to 15, 2013, James Anaya said that despite limited steps taken at federal and provincial levels, violation of the indigenous peoples' rights continues unabated in the North American country.
"The well-being gap between aboriginal and non-aboriginal people in Canada has not narrowed over the past several years; [while] treaty and aboriginal claims remain persistently unresolved," the report stated.
"Indigenous women and girls remain vulnerable to abuse; and overall there appear to be high levels of distrust among indigenous peoples towards the government at both the federal and provincial levels," it added.
The rapporteur stressed the importance of granting "higher priority at all levels and within all branches of government" to the concerns of indigenous peoples, urging that concerted measures should be taken based on mutual understanding and real partnership with aboriginal peoples through their own representative institutions.
According to the report, over 1.4 million of Canada's overall population of approximately 32.9 million (4.3 percent) are indigenous. Around half of these are registered or "status" Indians (First Nations), 30 percent are Métis, 15 percent are unregistered First Nations, and 4 percent are Inuit.
It noted that there are currently 617 First Nations or Indian bands in Canada which represent more than 50 cultural groups living in about 1,000 communities and elsewhere across the country.
The report highlighted notable episodes of devastating human rights violations and said such patterns include the banning of expressions of indigenous culture and religious ceremonies, exclusion from voting, jury duty, and access to lawyers and Canadian courts for any grievances relating to land, the imposition of governance institutions and policies of forced assimilation through the removal of children from indigenous communities and "enfranchisement" that stripped indigenous people of their aboriginal identity and membership.
The report stated that the residential school era (1874-1970s) was a particularly "distressing" part of the history of human rights violations when indigenous children were forced from their homes into institutions with an explicit purpose of destroying their family and community bonds, their languages, their cultures and even their names.
"Thousands of indigenous children did not survive the experience and some of them are buried in unidentified graves…. The residential school period continues to cast a long shadow of despair on indigenous communities, and many of the dire social and economic problems faced by aboriginal peoples are linked to that experience," it pointed out.
Referring to every level of education, the report said indigenous people overall continue to lag far behind the general population.
"Government representatives have attributed the gap in educational achievement in large measure to high levels of poverty, the historical context of residential schools, and systemic racism," it said.
The report further warned against "a crisis level" of housing situation in Inuit and First Nations communities and said, "It is worth noting that the chronic housing shortage has a severe negative effect on a wide variety of economic and social conditions. Overcrowding contributes to higher rates of respiratory illness, depression, sleep deprivation, family violence, poor educational achievement and an inability to retain skilled and professional members in the community."
The report expressed deep concern over the health of First Nations, Inuit and Métis people in Canada, adding, "Significant gaps still remain in health outcomes of aboriginal as compared to non-aboriginal Canadians."