Yemen
UN envoy meets Houthi movement leaders in capital Sana'a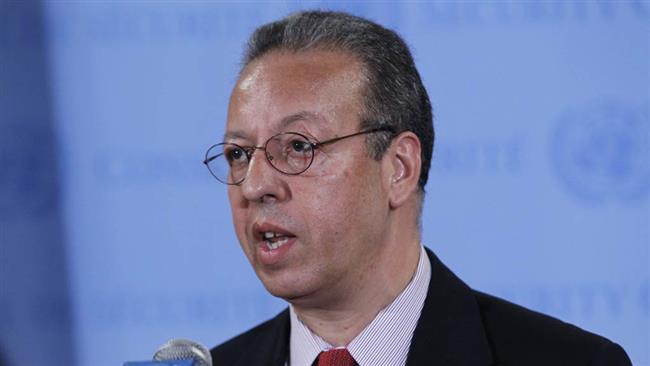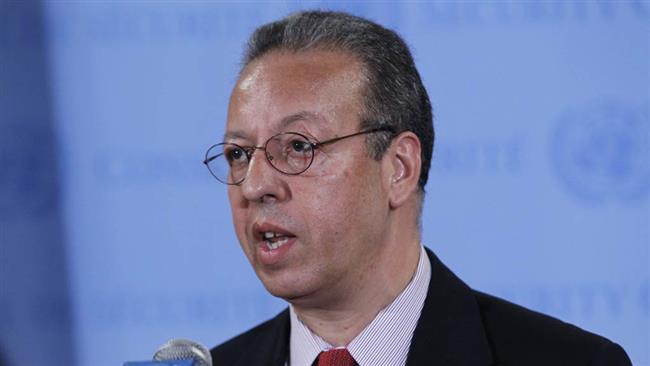 The United Nations envoy to Yemen Jamel Benomar has met with the leaders of the country's Shia Ansarullah Houthi movement.
Monday's meeting, in the capital city Sana'a, was part of a series of talks during which Benomar is trying to broker a power sharing agreement following the resignation of President Abd Rabbuh Mansur Hadi, said UN spokesman Stephane Dujarric.
"He has been convening and chairing daily meetings with 16 political parties in order to build consensus on a way forward," added Dujarric.
According to Benomar, a power-sharing deal, "was possible."
He added that Hadi and his government were still under house arrest, but violence may erupt at any time.
US embassy closed
Also on Monday, the United States embassy in Yemen closed to the public amid "security concerns" following the president's resignation.
State Department spokeswoman Jen Psaki announced that the US embassy in Sana'a would not offer consular services until further notice but the embassy itself remained open.
President resigns
Hadi and the cabinet of Prime Minister Khaled Bahah resigned on Thursday after Shia Ansarullah revolutionaries seized the presidential palace in the capital.
The parliament, however, rejected Hadi's resignation pending an emergency session.
Yemen has been the scene of tensions after the Shia fighters arrested Ahmed Awad bin Mubarak, Hadi's chief of staff, at a checkpoint in the western district of Hada on January 17.
The impoverished Arab country is currently grappling with a severe political crisis between the central government and Ansarullah fighters.
In September 2014, Ansarullah revolutionary fighters gained control of Sana'a following a four-day battle with army forces loyal to General Ali Mohsen al-Ahmar, the half-brother of the country's former dictator, Ali Abdullah Saleh.