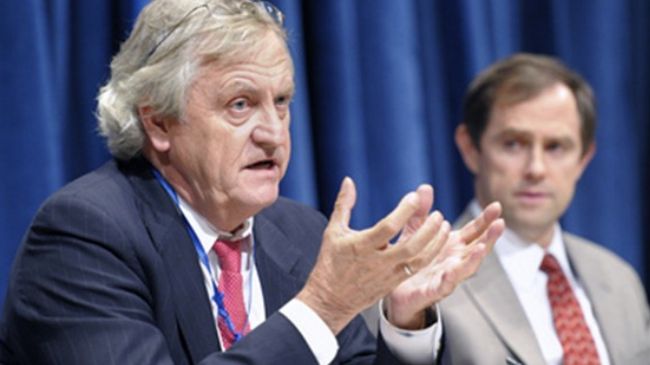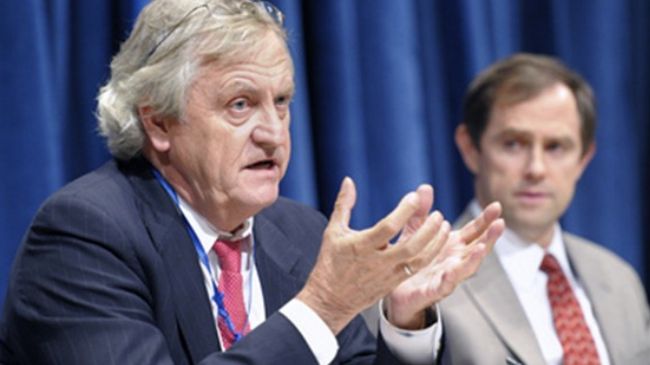 A top UN official says the Bilateral Security Agreement between Afghanistan and the United States will have no significant effect on providing sustainable security in the war-torn country.
Deputy UN Special Representative of the Secretary-General in Afghanistan, Nicholas Haysom, made the remarks in a meeting with Alaeddin Boroujerdi, the chairman of the National Security and Foreign Policy Committee of Iran's Majlis, on Monday in Tehran.
The UN envoy said the withdrawal of foreign forces from Afghanistan in 2014 will cause many challenges in the fields of security, politics and economy in the country, stressing the role of neighboring states in overcoming the imminent issues.
Haysom also said cooperation among different Afghan groups would play the main role in this process.
Washington, which had promised to withdraw all combat forces from Afghanistan by 2014, seeks to have a long-term military presence in Afghanistan by signing the security deal with Kabul
The deal has already been approved by the Grand Council of Afghanistan, Loya Jirga, comprised of Afghan tribal elders and other leaders.
The Iranian lawmaker for his part said Tehran favors sustainable security in Afghanistan, calling on the international community to focus on reconstructing the war-torn country.
Boroujerdi said, "Providing security in Afghanistan must be left to the people of the country. The international community's priority should be focusing on Afghanistan's reconstruction and helping the country's people in developing Afghanistan."
The Iranian lawmaker added that the Islamic Republic seeks to contribute to maintaining security in Afghanistan through UN initiatives.
"Establishing peace, stability, security, development and progress in Afghanistan is in the favor of all neighboring countries and requires their collective cooperation," Boroujerdi stated.
The Iranian lawmaker added that successful presidential election in Afghanistan would be a significant contribution to establishing security in the country and would provide a good opportunity for the Afghan people to determine their own fate.
The presidential and provincial council elections of Afghanistan are due to be held on April 5, 2014, months before the planned withdrawal of the US-led foreign forces from the country by December 2014.