Iraq
UN Envoy: We expressed to Ayatollah Sistani the concern of the lack of dialogue among political parties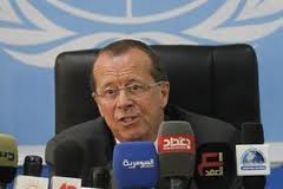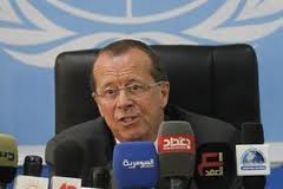 the representative of the Secretary General of the United Nations in Iraq Martin Kobler said his talks with the Grand Ayatollah, Ali al-Sistani expressed UN concern of lack of political parties to sit for dialogue in order to resolve the current crisis.
He said, at a news conference after his visit to the Sistani today 13, Jan: "The visit was for dialogue, considering that there are demands on the table, and also there are important issues such as respect for human rights in Iraq."
Kobler appealed Iraqi government to "self-control ", stressing that protest is a right guaranteed by the Constitution.
He called on everyone to discuss the demands of the demonstrators and to maintain peace and flexibility in the dialogue.
He continued: "There are realistic demands and other non-realistic demands for the demonstrators, but what is important is sitting for dialogue and respect the law and the Constitution, and the House of Representatives must discuss all those demands."
He stressed, "The UN's vision is that everything should be according to the law and the Constitution and the need for all parties to sit with each other for dialogue."
The UN representative in Iraq Martin Kobler arrived in Najaf today morning and met with the Grand Ayatollah al-Sistani.
Kobler had conducted, during the past few days, several meetings with the state officials and leaders of political blocs.