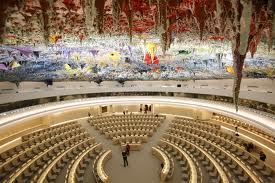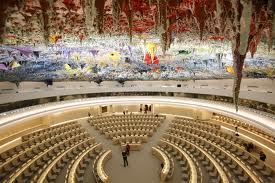 The United Nations humanitarian chief has said that the evacuation of civilians from the Syrian city of Homs is an achievement, but expressed concerns over the delivery of aid supplies.
UN Undersecretary-General for Humanitarian Affairs and Emergency Relief Coordinator Valerie Amos said on Thursday that the Homs rescue operation "was a success given the extremely difficult circumstances, but not a progress."
"We evacuated 1,400 people, but there (are) nearly 250,000 more to go if you look at all the besieged communities," she said.
Amos called on the members of the UN Security Council to "use their influence over parties to ensure they abide by pauses, give humanitarian access, commit in writing to upholding international humanitarian laws."
The rescue operation is part of a UN-mediated ceasefire that began on February 7 between government forces and foreign-backed militants to allow thousands of women, children and elderly men to leave militants-held parts of the city.
The militants have been holding parts of Homs for more than a year, causing widespread hunger and suffering.
The development came as talks between representatives of the Syrian government and the opposition continued in the Swiss city of Geneva with no sign of any breakthrough.
The talks aim to find a political solution to the crisis that has gripped Syria since 2011. Over 130,000 people have reportedly been killed and millions displaced due to the unrest.
According to reports, the Western powers and their regional allies — Qatar, Saudi Arabia and Turkey — are supporting the militants operating inside Syria.