Iran
Middle East
North America
Qasem Suleimani
UN rapporteur : US drone killing of Iran's General Soleimani sets dangerous precedent
A UN special rapporteur says the US has put the world at unprecedented peril with its assassination of Iran's top anti-terror commander, Lieutenant General Qassem Soleimani, warning that it is high time the international community broke its silence on Washington's drone-powered unlawful killings.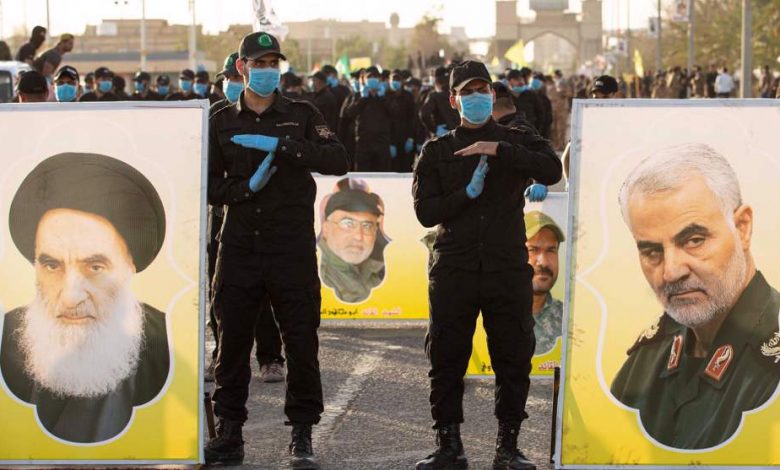 The January 3 assassination set a "dangerous precedent," placing the international community at edge of a cliff, Agnes Callamard, UN special rapporteur on extrajudicial, summary or arbitrary executions, said on Thursday, when she presented the world body's Human Rights Council with a report on the assassination.
"On January 3rd 2020, the world moved into a very difference space. On that day, the United States used an armed drone to target and kill Iran's top general, Qassem Soleimani, as well as a number of his companions, including largely Iraqi representatives," she said, adding, "That is a significant and troubling new development."
Callamard called the attack "the first known incident" in which a state invokes what it calls "self-defense as justification for an attack against a government official outside a declared armed conflict."
The international community must now confront the "real prospect" that states would follow in Washington's footsteps by trying to justify and carry out such acts of bloodshed.
Apart from General Soleimani, former commander of the Quds Force of Iran's Islamic Revolution Guards Corps, the attack near Baghdad International Airport killed Abu Mahdi al-Muhandis, the second-in-command of Iraq's Popular Mobilization Units (PMU) anti-terror group, along with several others. The strike came while General Soleimani was on an official visit to the Iraqi capital.
Both commanders enjoyed deep reverence among Muslim nations over their endeavors in eliminating the US-sponsored Daesh terrorist group in the region, particularly in Iraq and Syria.
Callamard's report underlines the "unlawful" nature of the operation, and shows how the US has failed to provide sufficient evidence of an ongoing or imminent attack against its interests to justify the strike.
In response to the assassination, the IRGC fired volleys of ballistic missiles at a US air base in Iraq on January 8. Iran has also issued an arrest warrant and asked the Interpol for help in detaining US President Donald Trump, who ordered the assassination, and several other US military and political leaders behind the strike.
On Wednesday, Washington vented its spleen at the UN over Callamard's report, with US State Department spokeswoman Morgan Ortagus calling the document "tendentious and tedious."
Elsewhere in her report, the UN rapporteur said the global community needed to take stock of how armed drones have evolved, and examine the challenges they posed to compliance with international law.
She added, "There are no robust standards governing drones' development, proliferation, export, or capability for use of force. No transparency. No effective oversight. No accountability."
Callamard said, "Drone strikes, it seems, are favored by decision-makers and military alike for their relative efficiency, effectiveness, adaptability, acceptability, deniability, and political gain."
The rapporteur said, "The world has entered a 'second drone age' in which a vast array of state and non-state actors are deploying ever-more advanced drone technologies," adding, "Since 2015, at least 11 countries allegedly have deployed armed drones, including for the purpose of use of force, such as targeted killings."