Palestine
UN seriously concerned about Israel settler plan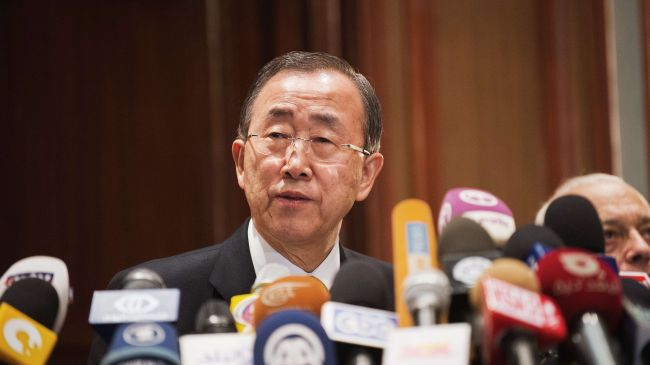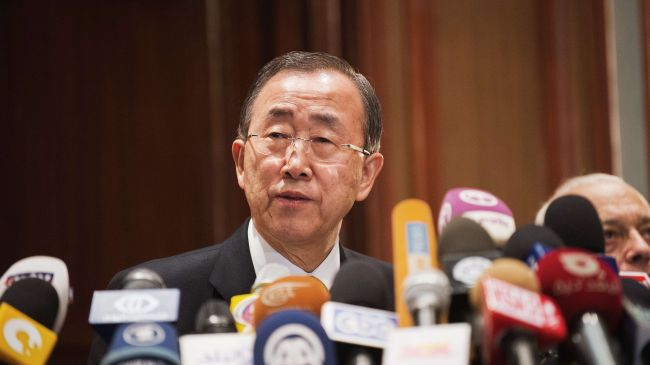 UN Secretary-General Ban Ki-moon expresses serious concern about Israel's plan to build thousands more settler units on the Occupied Palestinian Territories.
Ban's spokesperson said on Sunday that the UN chief had expressed "grave concern and disappointment" over the new settlement plan, AFP reported.
Approved on Friday, the plan involves the construction of 3,000 more of the units in Tel Aviv-occupied East al-Quds (Jerusalem) and West Bank, including in the controversial E1 area. The E1 project aims at connecting the West Bank settlement of Maale Adumim to East al-Quds, about six kilometers away. The plan will cut off the northern part of the West Bank from the south.
The Israeli regime authorized the construction after the UN General Assembly voted overwhelmingly on Thursday in favor of upgrading Palestine's status at the UN to non-member observer state.
"Settlements are illegal under international law… ," Ban's office said in a statement on Thursday. The UN considers the settlements to be illegal due to their construction on occupied territory.
"The secretary-general repeats his call on all concerned to resume negotiations…and urges the parties to refrain from provocative actions," the statement added.
In 2010, Israel caused the negotiations between the two sides to break down by refusing to extend a moratorium on its settlement activities on the occupied territories.
More than half a million Israelis live in over 120 settlements built since Israel's 1967 occupation of the West Bank and East al-Quds.