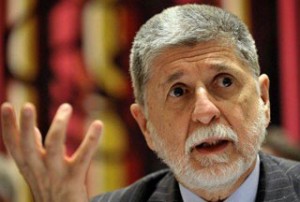 The Brazilian foreign minister says the UN mission in Haiti should be the only operator in the aftermath of the crisis in the quake-ravaged country, dismissing the long stay of the US forces in the Central American nation.
"Once emergency work is finished, it's best that UN forces are the only ones remaining on the ground," said Celso Amorim, referring to the United Nations mission in Haiti, or MINUSTAH.
"It would be a mistake to think that the United States are resolving the Haitian crisis," Amorim told Spain's El Pais newspaper, reported AFP on Wednesday.
He added that "the American forces help during an emergency situation, like all the others."
More than 20,000 American troops were sent to the country after the magnitude-7.0 earthquake hit the nation on January 12.
The US officials had announced that the country's military forces would remain in Haiti as long as necessary.
Also the US General, Douglas Fraser, has not specified how long American soldiers would stay in the country.