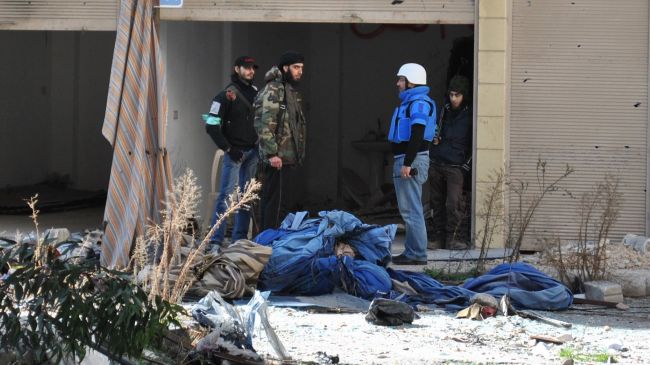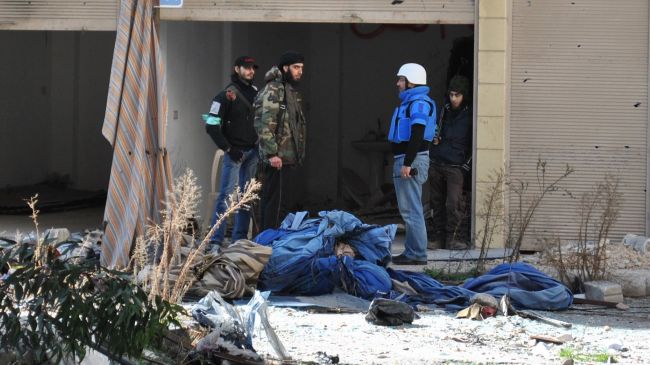 The UN has condemned an attack on a joint UN-Red Crescent aid convoy in the city of Homs, western Syria.
UN Under-Secretary-General for Humanitarian Affairs and Emergency Relief Coordinator Valerie Amos said on Saturday, "I am deeply disappointed that the three-day humanitarian pause agreed between the parties to the conflict was broken today and aid workers deliberately targeted."
The humanitarian aid convoy left Homs on Saturday after being targeted by foreign-backed militants.
Amos said the UN will keep pushing to deliver humanitarian aid to people in the city.
"The United Nations and our humanitarian partners will not be deterred from doing the best we can to bring aid to those needing our help," Amos said, adding, "Today's events serve as a stark reminder of the dangers that civilians and aid workers face every day across Syria."
Four members of the Syrian Red Crescent and a truck driver were injured after mortars and shots were fired at the convoy.
Local media and government forces blamed militants for the attacks that violated a three-day ceasefire aimed at allowing civilians to leave the area and aid supplies to get in.
The Syrian national television quoted Homs Governor Talal al-Barazi as saying that two vehicles carrying aid supplies had entered the Old City of Homs, but militants had targeted the route with mortar fire and prevented more vehicles from entering.
The aid deliveries as well as earlier evacuation of people were parts of a three-day ceasefire brokered by the UN between the Syrian army and the foreign-backed militants