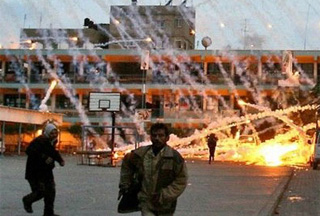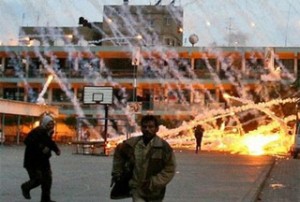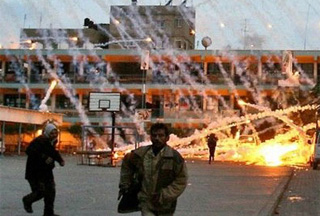 The United Nations Mine Action Team says they have recovered 340 unexploded Israeli bombs and shells, including phosphorous shells, in Gaza.
The unexploded ordnance include 84 white phosphorous shells and seven 1-ton bombs dropped by Israeli aircraft on Gazans during the 22-day assault on the blockaded Gaza Strip from December 2008 to January 2009 Gaza war.
More than 1,400 Palestinians were killed during the three weeks of Israel's land, sea and air assault in "Operation Cast Lead," at the impoverished coastal sliver. The offensive also inflicted $1.6 billion damage to the Gaza economy.
Kerei Ruru of the UN explosives experts team said that they have blown up several Israeli white phosphorous shells.
The detonation was only the second they have carried out as they are trying to rid Gaza of munitions left behind in the Gaza war. The Israeli government is to be blamed for the delays in detonations, he said.
More than a year after the end of the war, unexploded bombs are still leading to casualties in Gaza. Ten Gazans have so far been killed.
Hamas officials are also keeping their own stockpiles of unexploded ordnance, Ruru said.
Meanwhile, the International Atomic Energy Agency (IAEA) recently said that it will open an investigation into Israel's alleged use of depleted uranium during its 22-day assault in the Gaza Strip.
In a 71-page report, the Human Rights Watch last March accused Israel of indiscriminate phosphorus use in Gaza.
It said the repeated use of air-burst white phosphorus artillery shells in populated areas of Gaza was not incidental or accidental, but revealed "a pattern or policy of conduct".
It said the Israeli military used white phosphorus in a "deliberate or reckless" way.