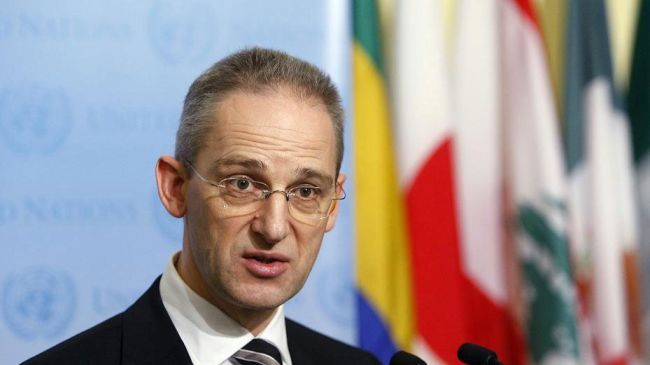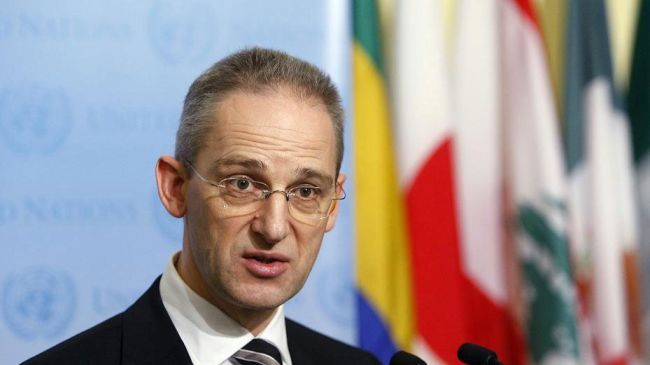 The United Nations chemical weapons inspection team, which was probing banned arms attacks in Syria, has wrapped up its work, starting to leave the country.
The team left its hotel in Damascus early in the morning and headed into a highway leading to neighboring Lebanon, witnesses said on Saturday.
The 20-member UN team of chemical weapons inspectors – led by Ake Sellstrom and Angela Kane – had arrived in Damascus last week.
UN spokesman Martin Nesirky had said on Friday that the team had completed "its collection of samples and evidence" and would be leaving Syria on Saturday.
He said that UN disarmament envoy Angela Kane had left Syria earlier on Friday.
Nesirky said that the team will "expedite" a report on whether chemical weapons have been used in the country's conflict.
"Dr Sellstrom's team is doing its utmost to expedite the process of analysis," Nesirky said while stressing "the need for rigorous attention to maintain the integrity of the process."
On August 21, the foreign-backed militants operating inside Syria and the foreign-backed Syrian opposition claimed that the government forces had used chemical weapons in an attack against militant strongholds in the Damascus suburbs of Ain Tarma, Zamalka and Jobar, killing hundreds of people.
A number of Western countries, including the United States, France, and the UK, were quick to engage in a major publicity campaign to promote war against Syria despite the fact that Damascus categorically rejected the claim that it has been behind the attack.
On Tuesday, August 27, speculations became stronger about the possibility of a military attack on Syria. Media outlets reported US plans for likely surgical attacks, which would be in the form of "cruise-missile strikes," and "could rely on four US destroyers in the Mediterranean [Sea]." The plan was said to be awaiting US President Barack Obama's go-ahead.
On Wednesday however, the British government, the United States' closest ally, announced that its support for military intervention in Syria would require a second vote in the country's parliament. A first non-binding vote in the British legislature on August 29 rejected a British role in a potential war on Syria.
On Friday, August 30, NATO also distanced itself from participating in any military intervention in Syria, with the chief of the Western military coalition, Secretary General Anders Fogh Rasmussen, saying he did not "foresee any NATO role" in an international war on Syria.
Nevertheless, Washington has remained defiant, saying that it is willing to go ahead with its plans for a strike on Syria without the approval of the United Nations or even the support of its allies.
Syria has been gripped by deadly unrest since 2011.