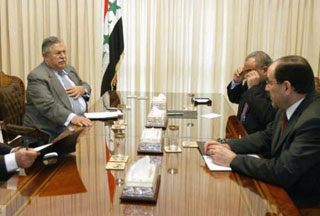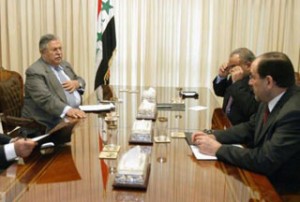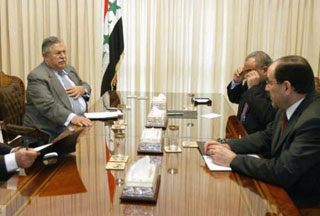 The United Nations has called on Iraq's president to set a final date for the country's general election after the country's lawmakers reached an agreement over the electoral law.
A spokeswoman for the United Nations Assistance Mission for Iraq (UNAMI) said a quick announcement was needed to kick-start election preparations, AFP repotted Monday.
"We now want the Iraqis to set a date as soon as possible so that election organizers can start the administrative process," said Eliana Nabaa.
"The UN has previously said that holding the poll on February 27 would be feasible", she added.
The election which was originally set for January 16 has had to be delayed due to a long running row over the new electoral law which was finally was adopted on Sunday.
The agreement followed Iraqi President Jalal Talabani's Saturday call for an "emergency parliamentary session" to decide the fate the country's new election law.
The presidency council, made up of Talabani and his two deputies, now has to announce a date for the poll which would be the second national vote since the American-led invasion of 2003.