Palestine
UN urges Israel to stop Bedouins relocation plan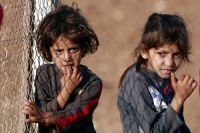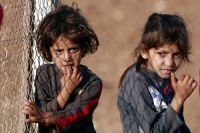 The UN Relief and Works Agency for Palestine Refugees in the Near East (UNRWA) has urged the Israeli regime to stop plans for relocating Palestinian Bedouins.
The call by the UNRWA follows Tel Aviv's decision to move thousands of Bedouins from central part of the occupied West Bank.
UNRWA Commissioner General Pierre Krahenbuhl said, "If such a plan was implemented, this would not only give rise to concerns ,It might also make way for further Israeli illegal settlement expansion."
Over 40 Palestinian and international rights groups said that Tel Aviv was planning to displace more than 12,000 Bedouins who have pledged to resist eviction.
The regime wants to expel the ethnic group to the city of Jericho near the Jordan River in the occupied West Bank.
"The humanitarian impact of the planned transfer could be immense," Krahenbuhl said, adding, "I urge the Israeli authorities not to proceed with the transfer of these communities."
The Bedouins said Tel Aviv's move is aimed at expanding the nearby Ma'ale Adumim settlement through annexation of their land.
The Bedouins are supposed to live in cramped small areas in new towns that will be constructed near al-Nuweima, north of Jericho, and al-Rashayda, south of Bethlehem.
Tel Aviv has so far refused to recognize the rights of the Palestinian Bedouins and denies them access to basic services.