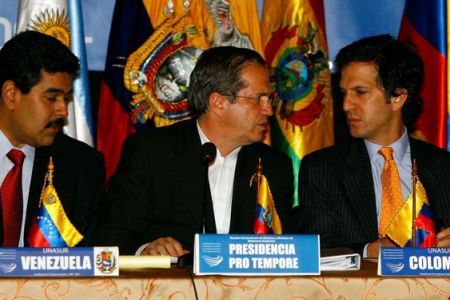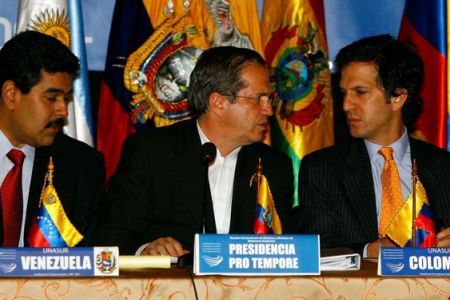 A meeting of foreign ministers of the Union of South American Nations (UNASUR) on the crisis between Venezuela and Columbia has proven unsuccessful.
An extraordinary meeting of UNASUR, which was requested by Venezuela to address the tension between Caracas and Bogota, ended with only vague commitments to peace, El Universal reported on Thursday.
Colombia accused Venezuela of boycotting a final declaration adopted by consensus at the summit held in Quito, the capital of Ecuador.
"We agreed on a final declaration which had been virtually adopted by all (member countries)," which included Colombia's request to establish a "mechanism for effective cooperation and monitoring" of the alleged presence of guerrillas in Venezuela, Colombian Foreign Minister Jaime Bermudez told several radio stations on Friday, Efe reported.
However, "Venezuela changed its mind at the last minute, when all the foreign ministers had agreed on an official position," he added.
The meeting was the first encounter between the two governments since Venezuela severed relations with Colombia last week.
The crisis began after Bogota accused Caracas of serving as a rear base for Colombian rebels.
The left-wing rebel groups have been fighting the Colombian authorities since the 1960s.
Diplomats urged Ecuador, which currently holds the UNASUR chair, to call a meeting of the heads of state in the near future to attempt to resolve the crisis.