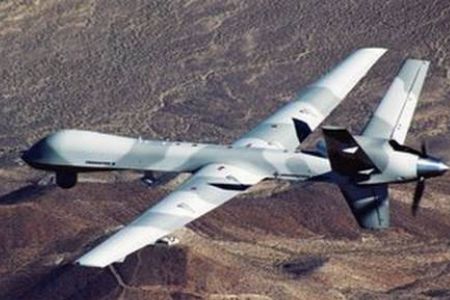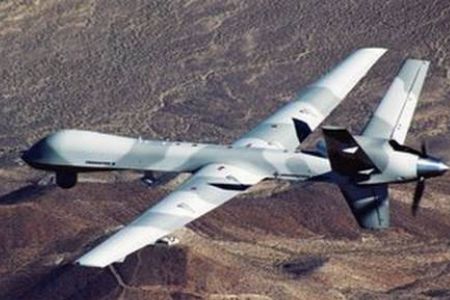 An international group says non-UN-sanctioned US drone attacks have killed several innocent civilians in Pakistan's troubled northwestern tribal belt.
The Campaign for Innocent Victims in Conflict (Civic) said in a report that the US spy agency CIA has conducted nine recent strikes in Pakistan killing more than 30 civilians, state-run BBC reported on Thursday.
US drones have launched at least 27 missile attacks since early September.
The group noted that it was not clear how many civilians have died in drone strikes over the past years.
"Despite the severity of losses and consequences of ignoring them, civilian casualties receive too little attention from US, Pakistani and donor-nation policy-makers, military officials and international organizations alike," the report said.
"Overlooking the majority of civilians harmed or displaced by combat operations is undermining the Pakistani government's legitimacy."
This is while hundreds of Pakistani people have taken to the streets of the capital Islamabad to condemn the unauthorized US drone attacks on the country's tribal areas.
The protesters condemned what they called the killings of over 2,000 civilians in the non-UN-sanctioned drone strikes since 2004.
The activists also demanded that Washington pay compensations to the victims' families and others that suffered losses in such attacks.
The aerial raids, initiated by former US President George W. Bush, have been escalated by the administration of President Barack Obama.
A surge in unauthorized US drone attacks in Pakistan, along with NATO operations near the borders has sparked criticism from Pakistani officials.
Pakistan has also strongly condemned violation of its airspace by US-led forces stationed in Afghanistan.
Washington claims the airstrikes target militants, but most of the attacks have resulted in civilian casualties.
The issue of civilian fatalities has strained relations between Islamabad and Washington with the Pakistani government repeatedly objecting to the attacks.
"We have repeatedly said the drone attacks are counterproductive," Prime Minister Yousuf Raza Gilani says.
The United Nations says the US-operated drone strikes in Pakistan pose a growing challenge to the international rule of law.
Philip Alston, UN special envoy on extrajudicial killings, said in a report in late October that the attacks were undermining the rules designed to protect the right of life.
Alston also stated that he feared the drone killings by the US Central Intelligence Agency could develop a "playstation" mentality.