Egypt
Undercover police attack media firm services to PressTv in Egypt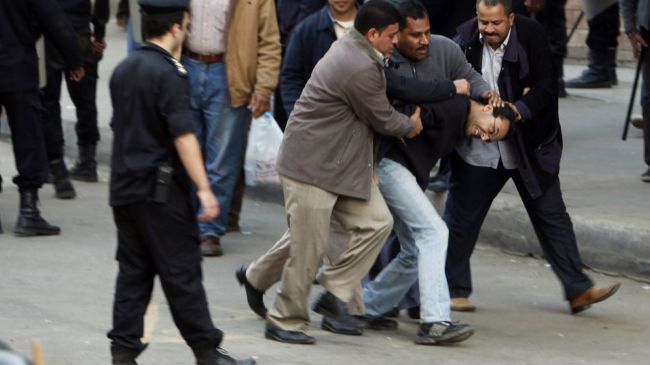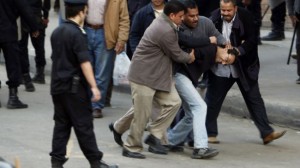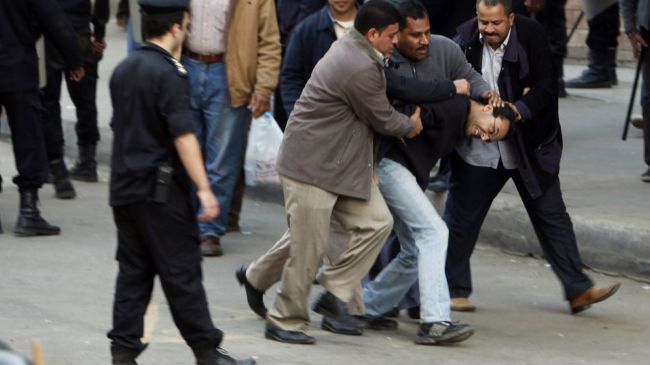 Just over two weeks to Egypt's presidential election, a company providing TV production services to Press TV reporters in Cairo has been attacked by undercover police.
Witnesses say plainclothes men broke into the media company's office, confiscating its cameras, SNG satellite transmission device and even editing stations.
For many Egyptians undercover police are mostly remnants of the Hosni Mubarak regime. These plainclothes officers are accused of having actively participated in Mubarak's deadly crackdown on anti-regime protests.
More than 800 Egyptians were killed during last year's revolution that toppled the pro-Western dictator.
People are now calling for the military rulers that took Mubarak's place following the revolution to hand over power to a civilian government.
The Supreme Council of Armed Forces, SCAF, is responsible for the undercover police actions, including the killing of protesters and attacks on media offices.