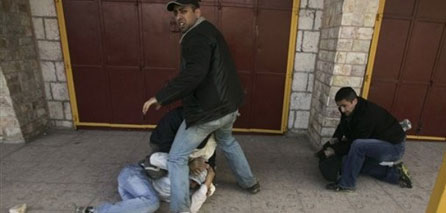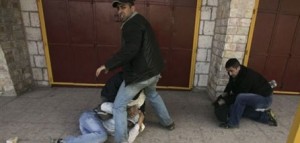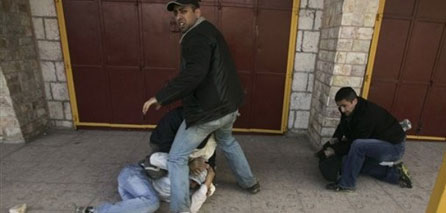 Undercover Zionist security agents assaulted two Palestinian activists and captured several others in the Silwan neighborhood of East Jerusalem on Wednesday evening, onlookers said.
According to Palestinians in the Bustan area of Silwan, Zionist operatives "disguised as Arabs" attacked Mousa Odeh, 50, and Muhammad Odeh, 48. Both men are members of a local committee that organizes protests against Zionist house demolitions.
Several Palestinian residents were also captured by undercover Zionist troops operating in the neighborhood, local sources said.
Zionist municipal authorities have plans to bulldoze some 89 houses in Bustan, a densely-packed neighborhood in a valley adjacent to Jerusalem's Old City. Last week Zionist mayor Nir Barkat held off on a plan to enforce the demolition orders in order to make way for a park.