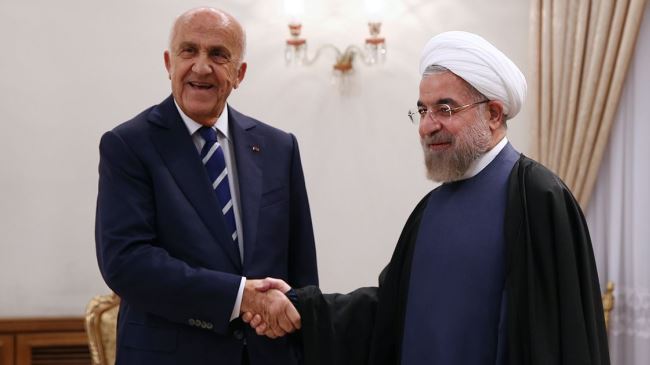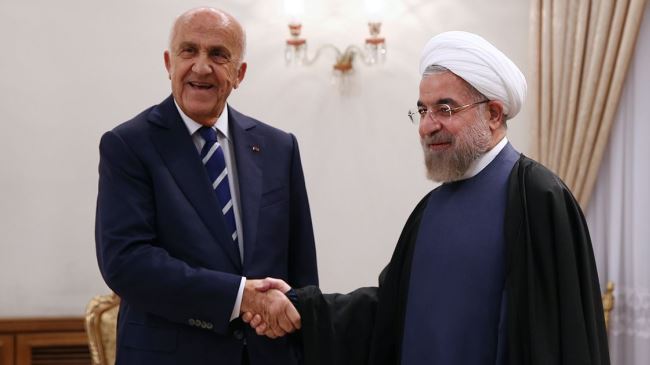 Iran's President Hassan Rouhani says sustainable security and stability must be restored to the Middle East, calling on regional countries to consolidate their unity to put an end to terrorism.
"Terrorist groups must be driven out of the region and their criminal acts must be stopped and it is therefore necessary for all regional countries to unite," Rouhani said in a meeting with Lebanese Defense Minister Samir Moqbel in Tehran on Sunday.
"The Islamic Republic of Iran supports regional nations including the Syrian, Lebanese and Iraqi people and other nations that are in the war against terrorism and will continue with its support," the president added.
He commended the resistance of the Lebanese nation against the Israeli regime's atrocities despite Tel Aviv's state-of-the-art arms and expressed hope that unity in the country would deter Israel from launching another attack on Lebanon.
Tel Aviv conducted wars on Lebanon in 2000 and 2006. On both occasions, however, Hezbollah fighters defeated the Israeli forces and Tel Aviv was compelled to withdraw its troops without having achieved any of its objectives.
Rouhani further said certain regional and Western countries committed a "very big mistake" by supporting armed terrorist groups, adding, "They must know that a terrorist group can never be used as a tool for gaining more influence in the region."
The Lebanese defense minister, for his part, said in addition to the Israeli regime, terrorist and Takfiri groups are other enemies of the regional countries.
Moqbel added that all the Lebanese parties are determined to help the army fight terrorist groups.