Iran
Middle East
'University professors pivotal in enlightening public opinion'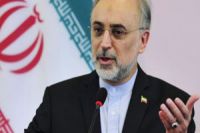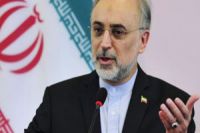 Iran's Foreign Minister, Ali Akbar Salehi, has noted that university professors play an important and significant role in enlightening the public opinion and this role has been highlighted and displayed in the current era more than any other period in time.
According to IRIB World Service, citing Fars news agency, in an address to The International Conference of Muslim University Professors and Islamic Awakening in Tehran on Monday, the Iranian foreign minister referred to the regional developments in the past three years, adding that the hegemonic powers try in vain to guide and control the developments via supporting a number of regional states, but Islamic awakening has placed its impacts.
In further remarks, Salehi called for a political solution to the issue of Syria, while adding that the terrorists in Syria have concurrently targeted the Syrian people and government with their armed attacks.
He underlined that irresponsible individuals have targeted the infrastructures and assets of Syria and have dealt a blow against regional security.
Salehi went on to remind that Tehran has presented its proposal for an end to the Syrian crisis to the countries of Egypt, Turkey, Saudi Arabia, Russia, and Syria; which calls for an end to violence and commencement of national talks in Syria.