Europe
World News
University staff in Britain walk out over pay row with authotities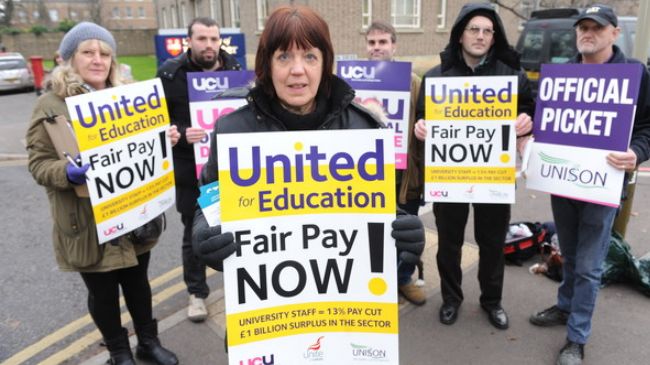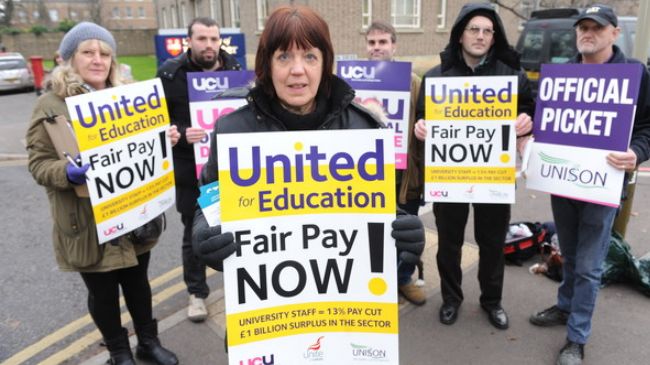 Staff at British universities have walked out over a long-running dispute with authorities about a pay deal.
Thousands of academics and support staff took part in their second one-day national strike on Tuesday in protest against poor pay at leading educational establishments across the UK.
The industrial action was organized by a number of unions representing university workers, including the Unite, the Unison, the University and College Union (UCU), and the Educational Institute of Scotland (EIS).
Union Officials say a 1 percent pay increase offer by the universities doesn't take into account huge rises in living costs since the economic crisis began. They also argue that the remuneration proposal represents a 13 percent pay cut in real terms when compared with 2008.
Unison general secretary Dave Prentis said that higher education workers in Britain deserve a "better standard of living."
"The employers' imposed payment of 1% does not address the increasing cost of living for staff who face rising energy costs and increasing food bills," Prentis added.
Staff at UK universities first walked out on October 31. The strike action by the union members left some campuses deserted, many lectures were cancelled and some libraries across the country were closed. Services such as cleaning, catering and security were also affected by the strike action.