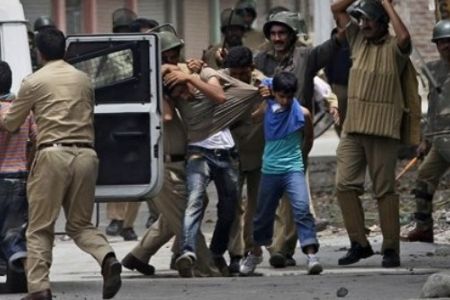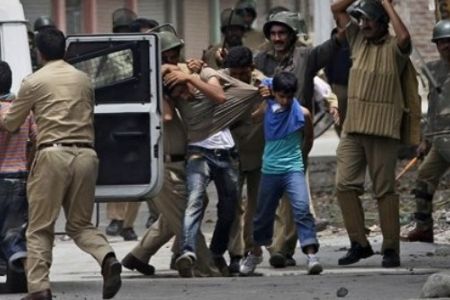 Protest rallies against New Delhi's rule continue to reverberate through Indian-administered Kashmir as the volatile valley has witnessed the worst violence in the past two months.
The demonstrators chanting slogans against New Delhi clashed with Indian forces in the streets of Srinagar on Monday. Several demonstrators were injured.
Mobs of youths torched the offices of pro-Indian politicians in north Kashmir.
Indian forces have already enforced a strict curfew in most of the Muslim-majority region. Thousands of armed paramilitary soldiers patrolled nearly deserted streets in major towns.
The latest unrest comes despite an appeal by the Indian prime minister for calm during his speech marking India's Independence Day.
"The years of violence should now end and that such violence will not benefit anyone," Prime Minister Manmohan Singh said.
Kashmir has been rocked by daily protests and clashes with security forces, leading to the deaths of at least 57 people over the last two months.
Most of the protesters killed have been young men. The protesters want independence from India.
This is while a regional police spokesman told AFP on Monday that an Indian paramilitary soldier and three suspected militants were killed in a gun battle over the past 48 hours.
Kashmir lies at the heart of more than 60 years of hostility between India and Pakistan. Both countries claim the region in full but have partial control over it.