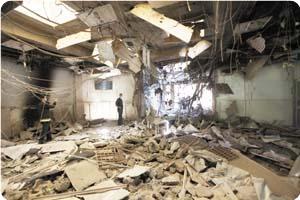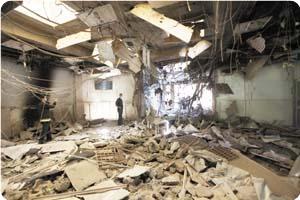 Munir Mina, the head of the Infrastructure and Camp Improvement in UNRWA, confirmed that 120 houses were completely destroyed, while about nine thousand houses were partially destroyed during the recent aggression on the Gaza Strip.
"UNRWA" has taken immediately measures after the end of the aggression on Gaza for the damaged homes, where 35 engineering teams were formed to provide the donor countries with the losses' estimates.
He said that about $1500 will be offered as one year's rent for the destroyed houses' owners, in addition to provide some of the basic needs for them.
He pointed that the 35 teams will estimate the damage and set fixed and fair prices for all.
Regarding the coordination with the Ministry of Works and Housing of Gaza government, Mina said that there is coordination between the ministry and the Committee to coordinate the compensation and relief efforts and avoid duplication.
The Israeli Occupation has launched last month a brutal aggression on the Gaza Strip, which lasted for eight days, killing 177 citizens, and wounding about 1,400 others, and destroyed many homes, infrastructure in addition to public and private enterprises.