Asia-Pacific
Up to 16,000 evacuated in major Chile forest fire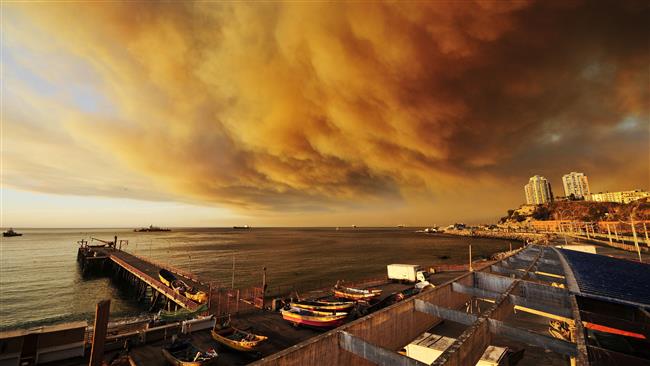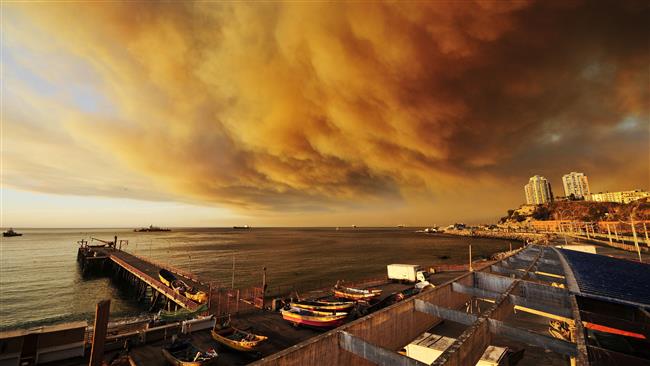 Chile has declared a state of emergency amid the evacuation of up to 16,000 people after a raging fire threatened the port city of Valparaiso.
The wildfire started in an area of grassland and pine forest near a major thoroughfare connecting the historic city of Valparaiso on Friday, authorities said.
A 67-year-old woman died from a heart attack after the national emergency office declared a red alert in the area.
Military and police forces in nearby villages subsequently ordered an evacuation of the area, moving people to nearby shelters.
"We have taken the decision to declare a state of emergency in Vina del Mar and Valparaiso… and preventive evacuation in a range from 4,000 to 16,000 people, depending on the progress of the fire," said Deputy Interior Secretary Mahmud Aleuy.
Authorities said warm temperatures and strong winds helped spread the fire, which has so far destroyed about 500 hectares (1,200 acres) of land and advanced to within just a few miles of Valparaiso.
Last year, the area was struck by deadly fires, leaving 15 people dead.
Thousands of homes were destroyed during the blaze in April 2014, particularly affecting Valparaiso's poorer neighborhoods which are composed of dwellings built mostly of wood and tin roofs.
The coastal city of Valparaiso has a population of 270,000 people and is located some 120 kilometers (75 miles) northwest of the capital, Santiago.
The United Nations Educational, Scientific and Cultural Organization (UNESCO) listed Valparaiso as a world heritage site, and the city is dubbed as "the jewel of the Pacific" along with several other villages in the country.