Iraq
Middle East
Upcoming Tal Afar battle simpler than Mosul's: Top Iraqi general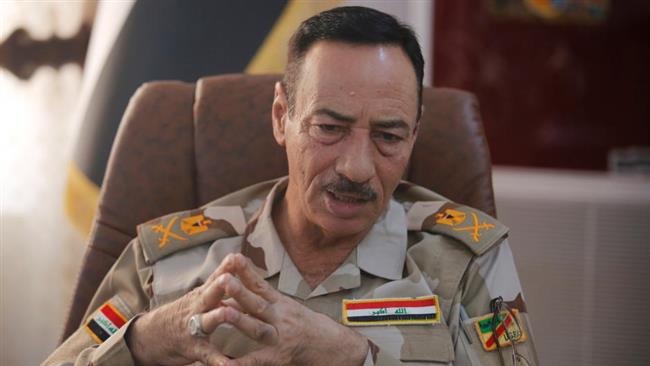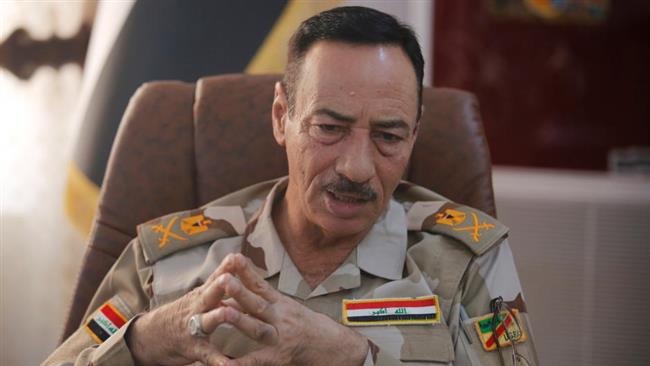 A high-ranking Iraqi military commander predicts a relatively easy victory for government forces in the forthcoming operation to retake the northern city of Tal Afar from the Takfiri Daesh terrorist group as the extremists are "worn out and demoralized.
"I don't expect it will be a fierce battle even though the enemy is surrounded. The enemy is very worn out. I know from the intelligence reports that their morale is low," Commander of Nineveh Liberation Operations, Major General Najim Abdullah al-Jubouri, told Reuters in an interview on Monday.
Jubouri estimated that there are between 1,500 and 2,000 Daesh militants left in Tal Afar, located 63 kilometers west of Mosul.
"It's a large number, but the terrain is favorable (to Iraqi forces)," he said.
The remarks come as only one neighborhood in Tal Afar, known as Sarai, is comparable to the Old City of Mosul, where Iraqi troops had to fight Daesh terrorists in a densely-populated maze of narrow alleyways.
The senior Iraqi general stressed that there is no indication that the Takfiris are running low on munitions despite being encircled.
Jubouri said many local Turkmen members of Daesh have managed to mingle with the civilian population and fled to neighboring Turkey, noting that the remaining militants in Mosul mostly come from Turkey, the Caucasus and Southeast Asia.
Jubouri highlighted that the battle for Tal Afar is set to start soon, and is waiting for orders from Prime Minister Haider al-Abadi which would probably be issued within the next few "days, or a week, or two."
Speaking at a youth meeting on Saturday, Abadi said pro-government fighters from the Popular Mobilization Units (PMU), commonly known by the Arabic name Hashd al-Sha'abi, will take part in a planned offensive to recapture Tal Afar from Daesh.
He said the army and security commanders have devised a plan to dislodge Daesh from Tal Afar, which requires participation of security personnel as well as Hashd al-Sha'abi and tribal fighters.