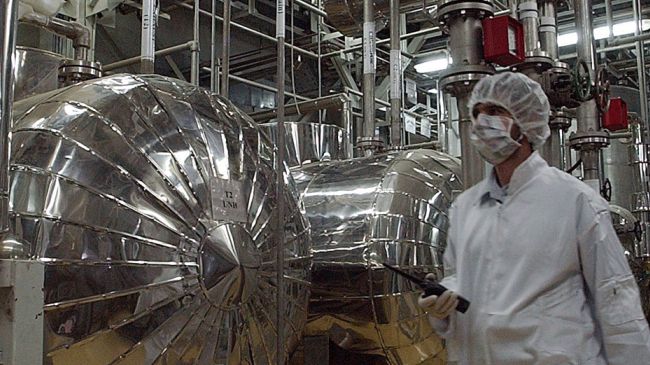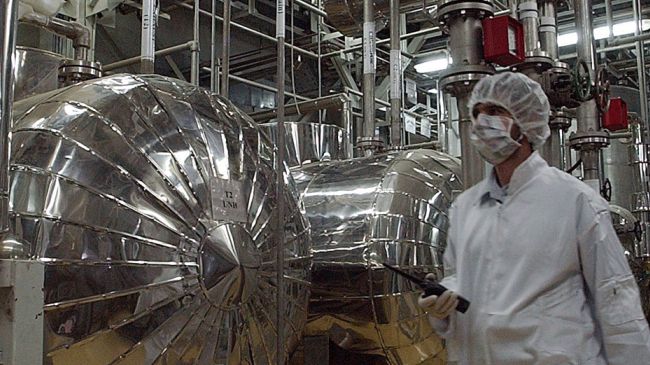 Iran is entitled to enrich uranium on its soil and conduct other nuclear activities for peaceful purposes under international supervision, a political analyst tells Press TV.
"Every country has an inherent right to practice the entire nuclear fuel cycle for peaceful purposes and that includes enrichment that can include a heavy water reactor. It can include all sorts of other technologies that can be carried out under an inspection regime which Iran has accepted and which it has respected," said Webster Griffin Tarpley in an exclusive interview with Press TV on Sunday.
The analyst pointed to the nuclear talks between Iran and the Sextet of world powers and their urge for increasing inspections over Iran's nuclear activities, noting, "Iran in return has a right then to demand…the immediate abolition of these crippling economic sanctions, because these are actually measures of economic warfare."
Earlier on Sunday, Iran and the Sextet of world powers — Britain, China, France, Russia and the US plus Germany — reached an interim nuclear deal after more than four days of intense negotiations.
The agreement paves the way for the resolution of the West's decade-old dispute with Iran over its nuclear energy program.
According to the Iranian Foreign Ministry, the deal allows Iran to continue its activities at Arak, Fordow and Natanz facilities. The agreement also stipulates that no additional sanctions will be imposed on Tehran because of its nuclear energy program.
Addressing journalists on Sunday after the announcement of the deal, Iran Foreign Minister Mohammad Javad Zarif said Iran's right to enrichment has been recognized in the deal.
The top Iranian diplomat noted that the interim deal is an "important achievement" but a "first step" toward resolving an "unnecessary crisis," stressing that the two sides need to work together based on "equal footing, mutual respect and common benefits" to settle the dispute over Tehran's nuclear energy program.