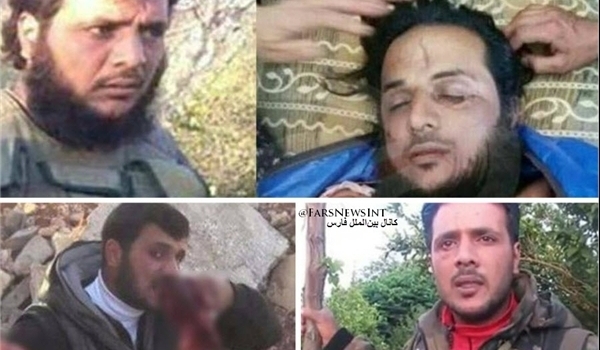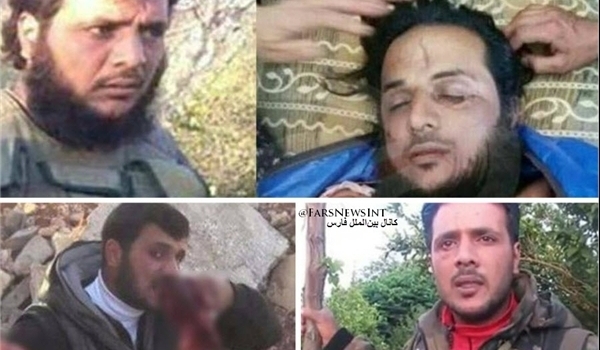 Khaled Abu Saqqar, a notorious top leader of the Al-Nusra Front terrorist group who earned universal recognition after eating the heart and liver of a dead Syrian soldier in front of cameras in 2013 and when he was an FSA Commander, was killed in fierce clashes with the Syrian army in the coastal province of Lattakia.
Khaled Abu Saqqar was killed in the Syrian army's attacks on the Al-Nusra Front's military positions in the Northeastern part of Lattakia province on Tuesday.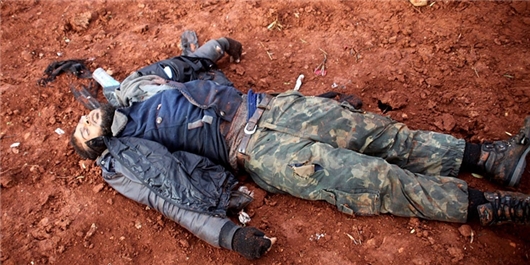 Abu Saqqar had been a member of Al-Farouq Brigades affiliated to the Free Syrian Army before joining Al-Nusra Front.
Abu Saqqar's convoy was targeted by the Syrian army along the road to the Kurdish Mountains (Jabal Al-Akrad) in Northeastern Lattakia.
Abu Saqqar is infamous for video showing him eating the organ of a dead Syrian soldier in Homs province in 2013.
In a relevant development on Monday, the Al-Nusra Front terrorist group's spokesman and 19 other militants were killed and several more were wounded in the joint airstrike of the Russian and Syrian fighter jets in the Northwestern province of Idlib.
Abu Foras al-Souri, his son and several senior commanders of al-Qaeda-affiliated al-Nusra Front had participated in a secret meeting in the village of Kafr Jales.
The Syrian and Russian Air Forces, tipped off by the intelligence agents, traced and targeted the venue of the meeting, which ended in the killing of al-Souri, his son and 19 senior commanders of the terrorist group.
There were several non-Syrian commanders among the killed terrorists in the attack.
Al-Souri was one of founding members of al-Nusra Front and one of senior members of the Front's Consultative Assembly.
Al-Souri had participated in Afghanistan war in 1980s as one of members of al-Qaeda.
He had close relation with Osama bin Laden.