Iraq
Middle East
URGENT: Iraqi Sources Confirm Death of Terrorist ISIL Leader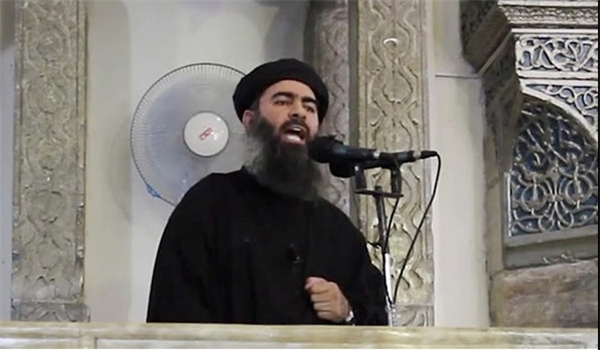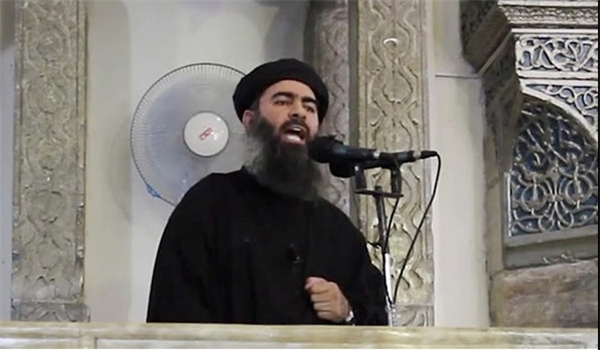 ISIL Leader Abu Bakr al-Baghdadi has been killed in the Iraqi army's airstrike on his convoy in Western Anbar province on Sunday, several sources in Baghdad said.
Although a statement issued by Iraq's Armed Froces said the fate of al-Baghdadi is still unknown, several Arabic-langugae media of the country, including Al-Soraya and Al-Anba, quoted informed military sources as saying that Al-Baghdadi has been killed as no one in the convoy survived the attack.
Arabic-language media outlets said a special unit of Iraq's air force known as the Falcons who have so far managed to kill several ISIL leaders in various operations, including an efficient attack on a number of top terrorist commanders on June 1, has done the airstrike.
Several ISIL commanders were killed in the June airstrike, including Abu Hareth Al-Shami, Abu Aeshe al-Ansari – an explosives expert – Moroccan national Abu Yousef Al-Jezrawi, Abu Hussein Al-Salmani who was in charge of ISIL's Zakah (an Islamic tax system) issues, and Wa'd al-Latif Jom'eh al-Mohammadi who was in charge of ISIL's suicide operation agents.
The military statement, though, said "The Iraqi air force has bombed the convoy of the terrorist Abu Bakr al-Baghdadi while he was heading to Al-Karable to attend a meeting with ISIL commanders".
Al-Karable is the Subdistrict in the West of the Al Anbar province of Iraq, beside the Syrian border in an area of high ground.
Meantime, Iraqi bombers also pounded the venue of the ISIL commanders' meeting in Al-Karable simultaneous with the attach on Al-Baghdadi's convoy.
Several Arab media sources said the Iran-Russia-Syria-Iraq intelligence sharing room in Baghdad has been involved in today's successful airstrike.
The Iraqi government and army have not confirmed al-Baghdadi's death yet.