Syria
URGENT: Syrian Army On Verge of Epoch-Making Victory in Aleppo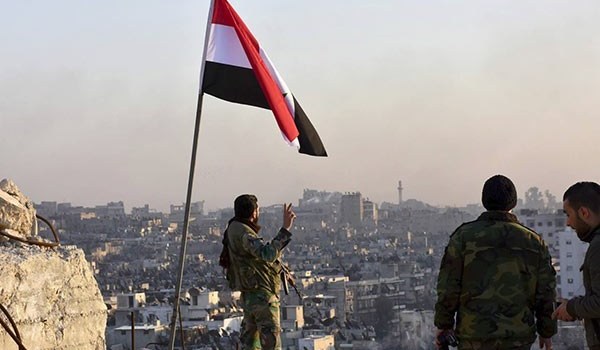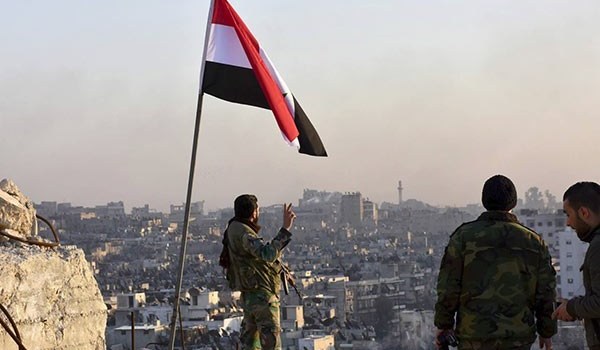 Aleppo is to be announced a completely liberated city by the Syrian army any moment now after hundreds of terrorists surrendered to the Syrian army at the end of daylong secret talks with government officials in Eastern Aleppo, while the remaining few hundreds under a now very tight siege have agreed to the Damascus terms to evacuate the city in less than two days.
Hundreds of militants left Aleppo city on Green Buses Tuesday night after they removed barricades at Bab Al-Hadid Square and the Iron Gate in Southeastern Aleppo and allowed civilians to evacuate the war zone hours earlier.
The militants of Fatah Al-Halab (Conquest of Aleppo) – one of a dozen terrorist groups operating under the umbrella of Jeish Al-Fatah coalition – surrendered almost all Old Aleppo districts after the Syrian Army's swift advances West of the Aleppo International Airport risked splitting them apart from their comrades further South.
The terrorists gave up fight and requested ceasefire talks with the government after their massive counteroffensive at Karm Al-Maysar and Karm Al-Qaterjy failed to yield any gains. Making matters worse for the insurgents, the Syrian Armed Forces would proceed to capture Sha'ar district, and the nearby Turbet Lala, Qadi Askar and Qarleq districts to arrive at Bab Al-Hadid on Tuesday.
Later in the day, the militants engaged in secret negotiations with government officials in Aleppo to surrender the Old Aleppo quarter and leave the city.
Bab Al-Hadid Square is a few hundred yards North-East of Aleppo Citadel and is the borderline of the Old Aleppo quarter to the East.
The only pocket of Jeish Al-Fatah terrorists now remaining in the city are mostly from Al-Qaeda's Nusra Front (recently renamed to Fatah Al-Sham Front) and Noureddin Al-Zinki that are further to the South in Bostan al-Qasr (Also Bostan Alkaser) and its adjacent districts and under a very tight siege of the army and Hezbollah troops.
Early Wednesday morning reports by several regional Arab media outlets quoted rebel sources as declaring that factions operating in the few remaining Eastern Aleppo districts have now agreed to pull out completely.
The Arab media and activists all confirmed that the terrorists have been negotiating with Russia through representatives in Turkey over an evacuation plan from Eastern Aleppo.
Reports suggested that a Turkish-Russian agreement has been reached over the surrender of the remaining East Aleppo districts under jihadists' control after extended negotiations between leaders of opposition groups and Russian officers in Turkey.
The Syrian army also confirmed that militants will start leaving Aleppo in 48 hours.
Meantime, militants have started confirming through their social media pages and websites that they are to leave Aleppo after several years, acknowledging defeat.
Over the last two days terrorists' affiliated media outlets have been sending consoling messages, saying 'we are losing Aleppo but we will fight in other places', showing that they were preparing to surrender Aleppo, but the messages appearing on these media now are all filled with sorrow, acknowledging final defeat.
On the other side of the war, radio exchanges are heard among Syrian army and Hezbollah commanders felicitating each other on the landmark victory that is a turning point in the war on terrorism in Syria and will be of unrivaled weight at any political talks on the future of Syria.
People All throughout Aleppo are heard shouting Allah-u-Akbar (God is Great) from above their rooftops and mosques in a show of joy and victory.
Aleppo will once again see a clam day and there will be many family reunions when citizens come together from the West and the East to celebrate end of war in their city. They will shed tears, but this time of joy, today or tomorrow.