Syria
URGENT: Syrian Forces, Allies Winning Battle against zionist backed terrorists near Kuweires Airbase in Aleppo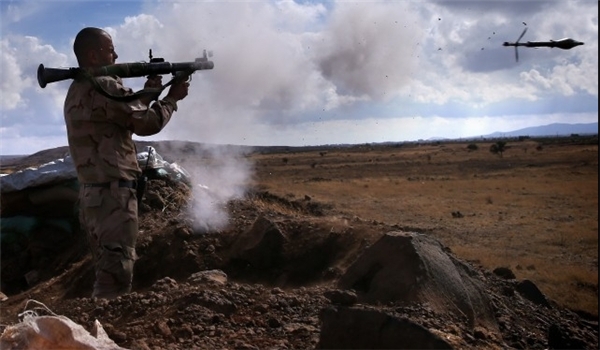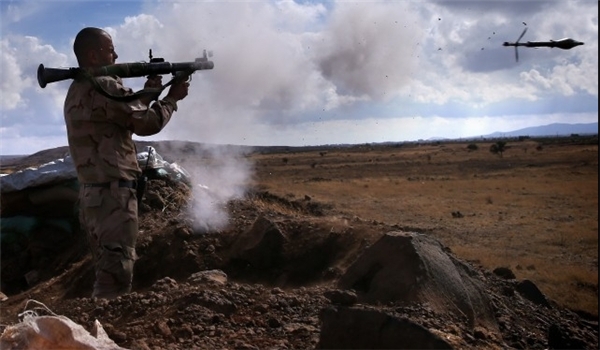 The Syrian Army, popular forces and Hezbollah fighters, backed up by Russian fighter bombers, are advancing against the ISIL terrorists in the surrounding areas of the Kuweires Airbase, military sources announced on Saturday.
The sources said that the Syrian soldiers, the National Defense Forces (NDF) and Lebanese Hezbollah fighters have seized back dozens of buildings in the town of Sheikh Ahmad after taking full control over the Southern and Central regions of the town.
In the meantime, the ISIL positions in Sheikh Ahmad and around the Kuweires airbase have been bombed by the Russian jets, which have resulted in heavy death toll of the terrorists.
The sources further added that the government forces are not very far from the airbase and are soon to end the over two-year-long siege on Kuweires.
On Wednesday, the army and NDF continued their operations against ISIL militants' positions in Deir Hafer plains East of Aleppo to lay the ground for the complete removal of the over two-year long siege on Kuweires airbase.
The ISIL strongholds near the town of Sheikh Ahmad and near the strategic airbase of Kuweires were stormed by the Syrian army troops and the NDF fighters.
The sources said that the army is trying hard to hit the militant defense line in surroundings of Kuweires airbase to end its siege by the terrorist groups.