Syria
URGENT:Syrian Arm's Air Raids Kill, Injure 40 ISIL Terrorists in Deir Ezzur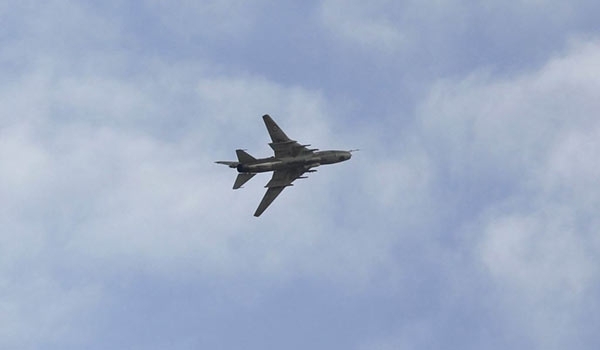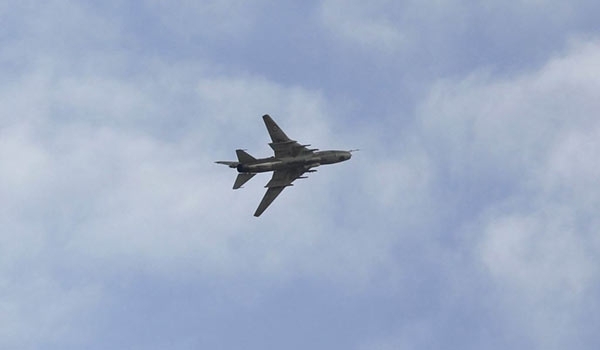 The Syrian Army and Hezbollah fighters, in a joint operation on Wednesday, stormed the positions of ISIL militants across the vitally strategic road connecting Hama's Ithriya to Aleppo's Khanasser and seized its full control, field sources said Wednesday.
The sources said that the Ithriya-Khanasser road in now under the full control of the government forces.
"After fierce clashes with ISIL Takfiri terrorists, the Syrian government forces have brought the Aleppo-Ithriya-Khanasser-Al-Salamiyah highway under their full control. Dozens of militants were killed and now minesweepers have started to demine expolosive devices," one of the battlefield sources said.
Army commanders said the road will open to public trafficking on Thursday.
The road was one of the most important supplying routes of the ISIL militants to dispatch logistic convoys from Hama to Aleppo.
The Syrian army and the Lebanese Hezbollah fighters launched a large-scale attack on ISIL positions along the road on Saturday, and inflicted heavy losses on the militants.
In the Saturday operations, the Syrian army seized control over a 10-kilometer segment of the highway after heavy clashes with the ISIL.
The operation continued this week and the Syrian Army and Hezbollah forces killed and wounded at least 15 Takfiri terrorists on Tuesday.
The Syrian army also regained control of Hill Number 11 on the strategic road after heavy clashes with the terrorists yesterday.
The Syrian warplanes targeted ISIL positions in the countryside of Deir Ezzur, leaving at least 40 Takfiri militants dead and injured, reports said Wednesday.
Syrian jets launched airstrikes against ISIL positions in Hwijit Al-mrieih and Jufrah in the Southeastern countryside of Deir Ezzur, killing and injuring at least 40 Takfiri terrorists and destroying their heavy machinegun-equipped vehicles.
Meanwhile, the Syrian army troops destroyed a communication center belonging to the ISIL terrorists in al-Hissan village in Deir Ezzur, and killed all militants inside it and destroyed 7 heavy machineguns-equipped pickup trucks on Tuesday.
On Tuesday, informed sources announced that Syrian fighter jets have been pounding ISIL positions in the province of Deir Ezzur heavily, killing or wounding large groups of militants.
The sources said that the ISIL positions and command centers in Jufrah and Almrieih in the Eastern part of the Deir Ezzur province came under massive attacks of the Syrian fighter bombers, which resulted in vast destruction of the sites' infrastructures, military equipment and vehicles.