North America
US activists call for probe into Homan Square in Chicago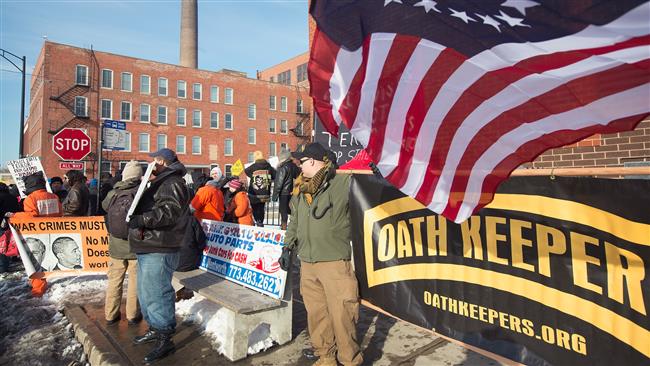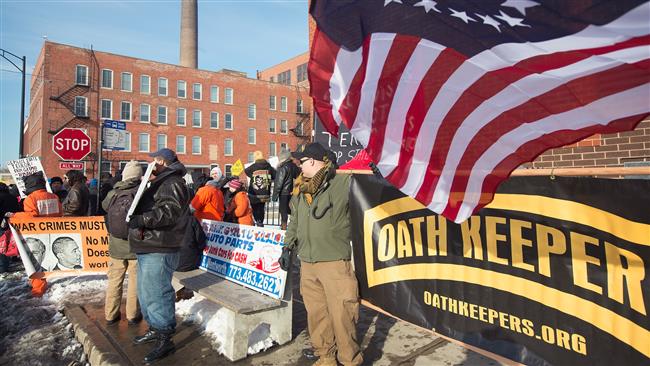 American Activists in Chicago are calling for the closure of a secret interrogation compound which is the domestic equivalent of a CIA "black site", a network of shadowy torture centers operating off US shores.
A report by the Guardian on Tuesday revealed that the Chicago police department in the US state of Illinois operates the secretive compound, known as Homan Square, isolating suspects from family members or proper legal counsel.
During a protest dubbed the "Shut Down Homan Square", which was organized by Anonymous, Occupy, and Black Lives Matter, as well as other civil rights groups, around 200 people gathered outside the detention facility in the city's West Side on Saturday.
Protestors were holding banners chanting slogans including "shut it down" and "freedom first," as well as "indict, convict, send the torturers to jail."
The demonstrators, who also rallied through nearby streets, called for an investigation into the facility and demanded changes at the interrogation center.
"Hopefully with the presence we expect to have, that will put a little bit of pressure to say, 'Hey, look – this isn't going to go away'," said Travis McDermott, one of the organizers.
According to criminal defense and civil rights attorneys, police hold suspects there for a long period of time depriving them of rights to access to lawyers and phones and give no information to their families about their whereabouts.
The Guardian report said, "Those lawyers who have attempted to gain access to Homan Square are most often turned away, even as their clients remain in custody inside."