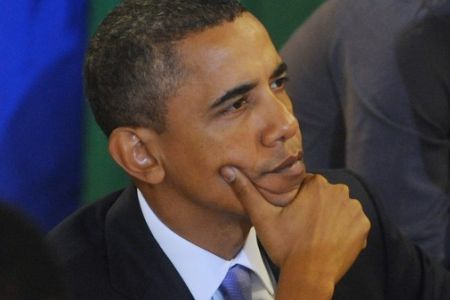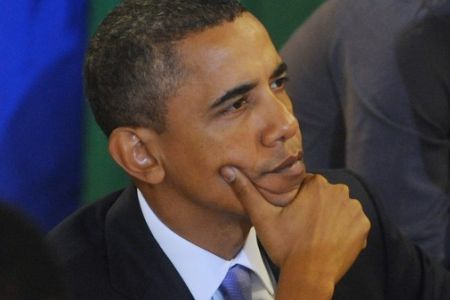 US President Barack Obama has admitted to the futility of tougher sanctions against Iran in forcing the Islamic Republic into giving up its nuclear rights.
"There are no guarantees" that the latest set of punitive measures could get Tehran to halt its nuclear activities, Obama said in an interview with the state-run BBC Persian service in New York on Friday, AFP reported.
Obama went on to accuse Iran of being "very resistant to observing basic international norms" and of not willing to engage in "serious negotiations" about its nuclear program which he claimed to have "generated great fear and mistrust in the region and around the world."
Obama made the remarks on the sidelines of the UN General Assembly in New York, and after Iranian President Mahmoud Ahmadinejad said Tehran was open to talks on its nuclear program.
"The door is open for talks and negotiations within a framework of justice and respect," the Iranian president told reporters.
Officials in Tehran have repeatedly assured the country's nuclear program does not have military objectives and is aimed at medical research and meeting its increasing energy demands at home.
The wielder of the world's largest nuclear arsenals and the first and only nation to have ever used an atomic bomb, the United States spearheaded efforts to persuade the UN Security Council and Europe to impose tougher sanctions against Iran over its nuclear program.