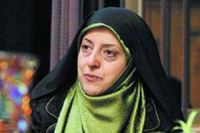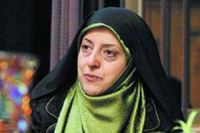 Vice President and Head of Iran Department of Environment Masoumeh Ebtekar has advised US not to listen to the Zionist regime in its ties with Iran.
Speaking to IRNA, she noted US should remember that the Zionist regime has always been an enemy to the Iranian nation.
Ebtekar also said the diplomacy of the Iranian delegation in New York was effective, positive and successful.
She said the positive effect that the visit to New York of President Hassan Rohani had on the American public opinion and on the country's politicians was the result of the wise and factual stands made by the Iranian President during his New York visit.
Ebtekar further believed that the positions taken by the Iranian delegation during the trip would not only benefit the country but herald peace and a brighter future for the Middle East region which is suffering from wars, clashes and instability.