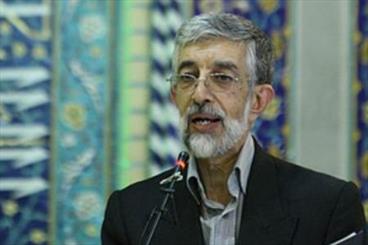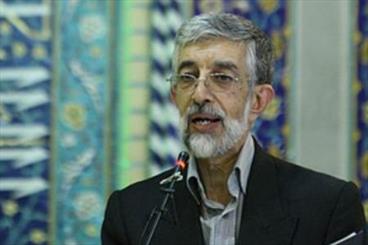 A veteran Iranian MP, Haddad Adel, castigated the American administration for 37 years of animosity and plots to wound the Islamic revolution.
For four years we made decisions for the whole nation, and now it is the time for the nation to decide who the next four-year deciders be, said Gholamali Haddad Adel, Iranian Member of Parliament, who is running for the seat from Tehran constituency on Friday in a mosque in Tehran.
Noting that the election is the demonstration of the nation's will, Haddad Adel asserted that the enemies of the Islamic Republic, in previous elections, propagandized on satellite TV stations to persuade Iranians not to partake in elections and now they have changed the strategy and pick some names.
Apparently, the US is after engineering elections in Iran either with switching the JCPOA on and off or with propagandizing a special atmosphere, affirmed the veteran Parliament Member.
He held that the US has been keeping grudge against the Islamic Revolution, which toppled the staunchest ally of the US in the region, Shah, since 37 years ago and they expected Iranians' revolt to make their revolution after going under harsh economic sanctions.