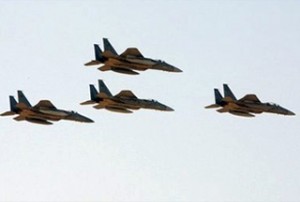 Yemen's Houthi fighters say scores of civilians, including many children, have been killed in US air-raids in the southeast of the war-stricken Arab country.
The fighters on Friday reported the deaths of 63 people, including some 28 children, in the southeastern province of Abyan.
Almost 90 people were also injured in the attacks by US warplanes in the village of Bakazam, they added.
Yemen's southern provinces have recently been the scene of US airstrikes which Washington claims to be aimed at uprooting an al-Qaeda cell operative in the Persian Gulf state.
But the residents of the area dismiss the claims that al-Qaeda members are being targeted in the US attacks, while a Yemeni lawmaker has also called for an investigation into the raids.
The US operation in southern Yemen comes on top of a joint Saudi-Yemeni military campaign in the country's war-weary north where Sana'a and Riyadh forces are engaged in a fierce fighting against the Houthi fighters.
The Houthis, who accuse the Sunni-dominated Sana'a government of discrimination and repression against Yemen's Shia minority, were the target of the army's off and on attacks before the central government launched an all-out fighting against them in early August.
Saudi Arabia joined the operation later following alleged clashes between its border guards and the Houthis, carrying out regular airstrikes and ground incursions against the fighters.
On Friday, the Houthis said over 160 missiles hit regions along the border with the neighboring kingdom, which they accuse of pounding civilians in villages within the Yemeni territory.
The Saudis have conducted more than 70 air raids in less than 24 hours.