Afghanistan
US airstrike on Kunduz hospital transcended bounds of war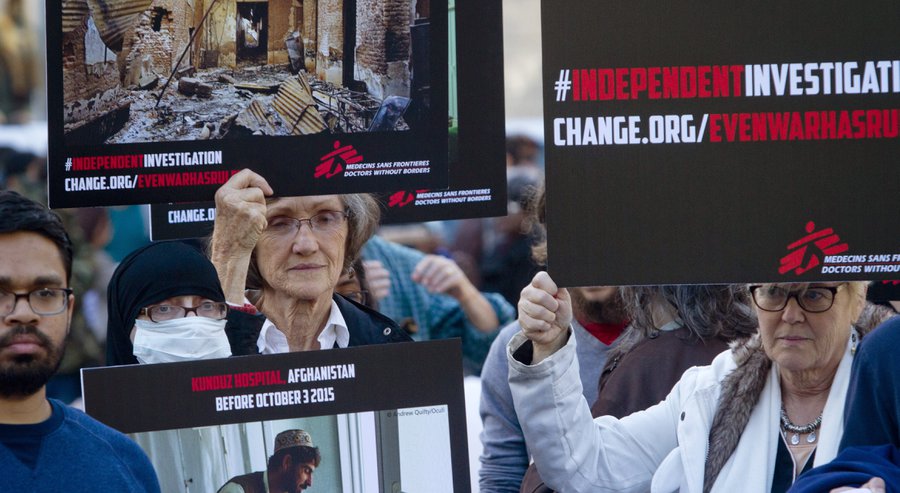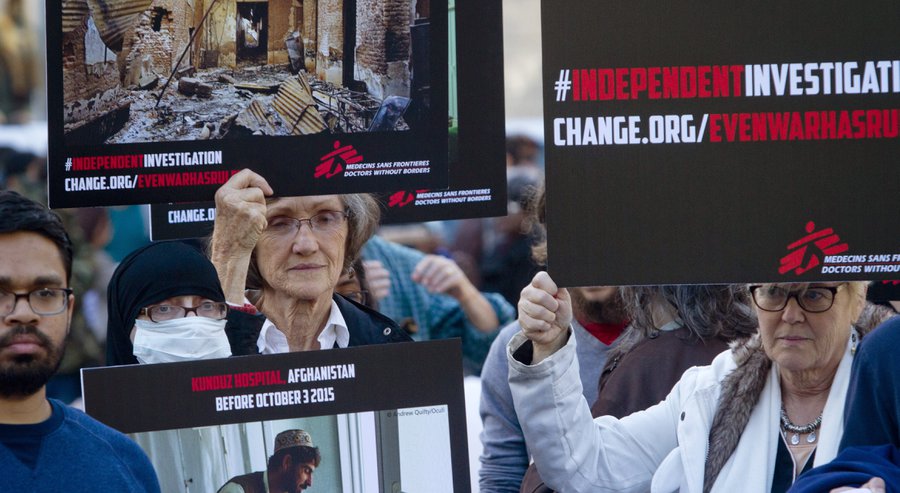 Medical charity group Doctors Without Borders, also known by its French acronym MSF, says a recent deadly US airstrike on one of its hospitals in the Afghan city of Kunduz "transcended even the bounds of war."
"What happened in Kunduz, the precise targeting, the prolonged destruction of a fully functioning hospital full of patients and health workers, transcended even the bounds of war," said Jason Cone, the executive director of the organization in the US, on Tuesday.
Cone made the remark during a rally held in New York by the group to mark one month since the attack, which claimed the lives of 30 people.
Demonstrators carried placards reading "Even War Has Rules" and called for an independent investigation into the October 3 raid.
Similar rallies were also held in other countries, including in Belgium and Italy.
"We knowingly take the risks associated with working in war zones," Cone said, adding, however, that the incident in Kunduz went beyond the dangers aid workers know they may face in conflict zones.
The Pentagon initially announced that the attack was to protect US troops engaged in a firefight with Taliban militants; but, US President Barack Obama later apologized for the incident and acknowledged that it was a mistake.
A petition calling on Obama to launch an independent probe into the tragedy exceeded 400,000 signatures on Monday.
Afghanistan continues to face insecurity 14 years after the US and its allies invaded the country as part of Washington's so-called war on terror. Although the Taliban was removed from power as a result of the invasion, many areas in the country are still threatened by insecurity.