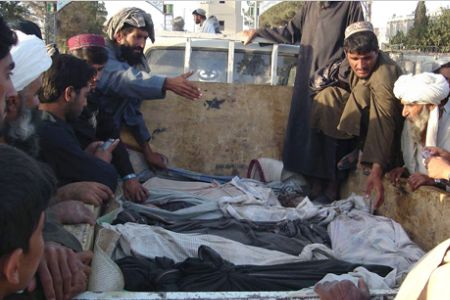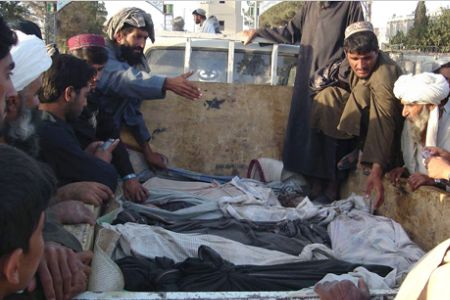 Dozens of civilians have been killed and several others injured in Afghanistan after US warplanes bombarded the country's east, according to witnesses.
The American forces launched two airstrikes in Nangarhar province on Thursday morning, witnesses told Press TV.
One of the attacks left at least 30 people dead and injured. The other strike, which hit a funeral procession in a separate area, killed 13 civilians including two children.
Thursday's incident came after another US airstrike killed at least 52 civilians, including several women and children, in the city of Sangin in southern Helmand province last month.
US-led forces in Afghanistan regularly launch attacks on alleged militant hideouts, but the strikes usually result in civilian casualties.
In a new statement, Commander of US and NATO forces in Afghanistan General David Petraeus emphasized on Wednesday that protecting the Afghan people was the top priority in the nine-year war.
"We must continue — indeed, redouble — our efforts to reduce the loss of innocent civilian life to an absolute minimum," said Petraeus.
Despite a promise by the commander of international forces in Afghanistan to reduce civilian casualties, the civilian fatalities are on the rise.