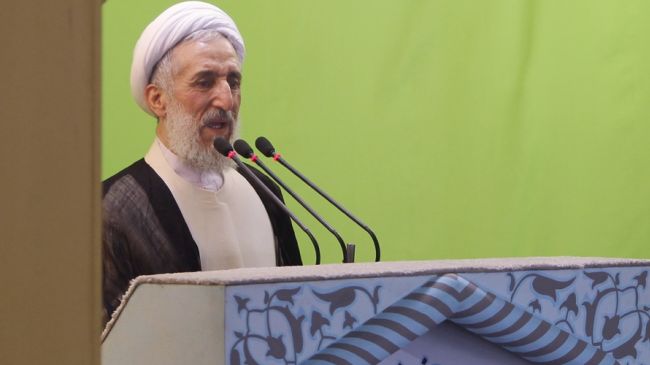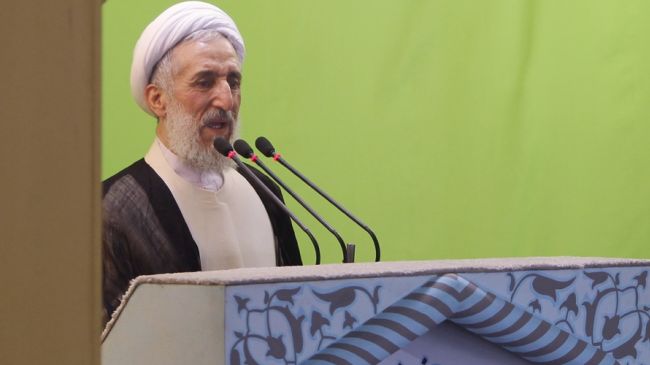 A senior Iranian cleric has questioned the sincerity of the new US-led coalition in its fight against ISIL terrorists, saying such an alliance merely seeks to undermine the governments in Iraq and Syria.
Kazem Seddiqi told worshippers at the weekly Friday Prayers in the Iranian capital, Tehran, that the so-called anti-ISIL coalition is not, in fact, working against the Takfiri terrorist group, but only aims to undercut the governments in Baghdad and Damascus.
"The coalition between the United States and some Arab countries [formed] under the guise of countering terrorists…is a blatant and clumsy deception," said the senior religious figure, adding, "We seriously disavow the alliance."
Seddiqi further slammed recent calls for a no-fly zone over Syria, saying the so-called anti-ISIL coalition is after weakening the Syrian Air Force.
The Iranian cleric pointed to the atrocities perpetrated at the hands of the ISIL extremists against the Kurdish population in the Syrian border town of Ain al-Arab, also Known as Kobani, saying such a terror campaign is aimed at drawing a parallel between Islam and "barbarism."
Kobani and its surroundings have been under attack since mid-September, with ISIL militants capturing dozens of nearby Kurdish villages. The weeks-long intense battle for the strategic town has forced nearly 200,000 people to take refuge in Turkey.
The United States and its allies have been launching airstrikes against the ISIL terrorist group in Syria since September. The US has also been carrying out similar air raids against ISIL positions in Iraq since August.
This comes as the US and its regional allies are the leading supporters of the ISIL and other affiliated militant groups in Syria and Iraq.