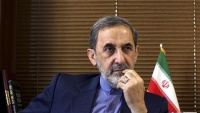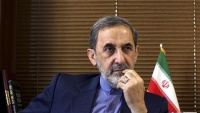 A senior Iranian official says the United States and its allies in the Middle East have been creating crisis in the regional countries to provide a safe haven for Zionist regime in the region.
According to Press TV, referring to the deadly crisis in Yemen, Syria, and Iraq, Ali Akbar Velayati, a top adviser to Leader of the Islamic Revolution Ayatollah Seyyed Ali Khamenei, made the remarks in a meeting with Syrian People's Assembly Speaker Mohammad Jihad al-Laham in Tehran on Monday.
Describing the plot as a "dream" which will not "come true, Velayati said "The ongoing crisis in the region shows "a pervasive plot by the US, the Zionists and reactionaries in the region."
He said "The US, the Zionists and the region's reactionaries have joined forces" to undermine the resistance movement in the region and "provide a safe haven" for the Israeli regime.
Velayati also said Iran will continue supporting the Syrian people and government who are "standing firmly against the Zionists and the ISIL terrorists," adding that "terrorists will definitely be defeated" in Syria.
The Syrian parliament speaker, for his part, said that the Syrian people under the leadership of President Bashar al-Assad will keep fighting terrorists in the country.
He also thanked the support certain countries have provided for Syria, saying some Western and regional countries claim to be fighting terrorism but in practice, they do not do so.