Syria
US and Israeli-made weapons seized in southern Syria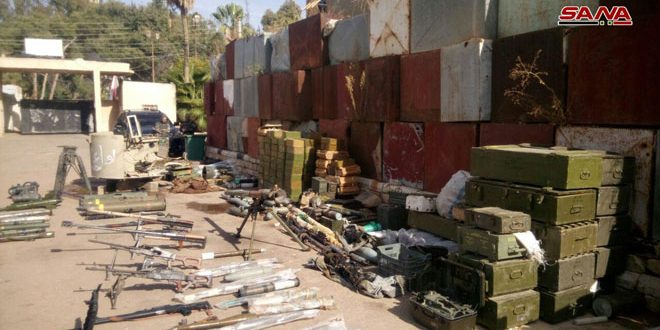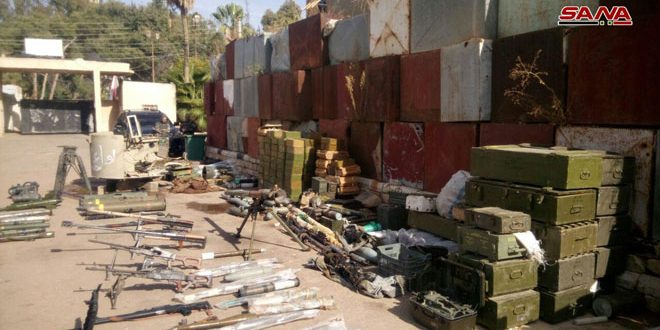 On Sunday, the Syrian Arab Army (SAA) uncovered a large cache of weapons that were left behind by the rebel forces in the southern province of Daraa.
According to the Syrian Arab News Agency (SANA), the weapons were seized by the Syrian Arab Army during their combing operation inside the formerly rebel-held town of Al-Yadoudah near the provincial capital.
Among the weapons seized by the Syrian Army were several ammunition boxes, sniper rifles, Israel and US-made anti-tank missiles, and mortar rounds.