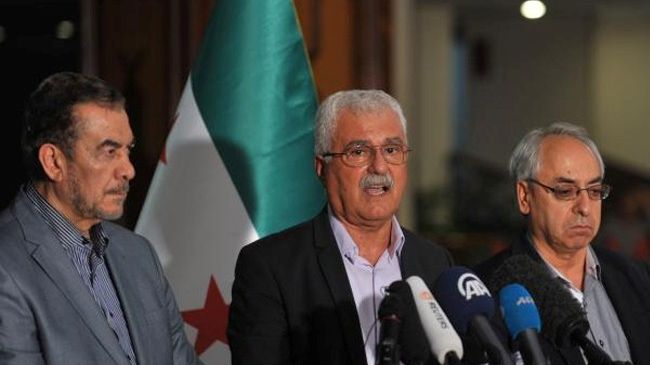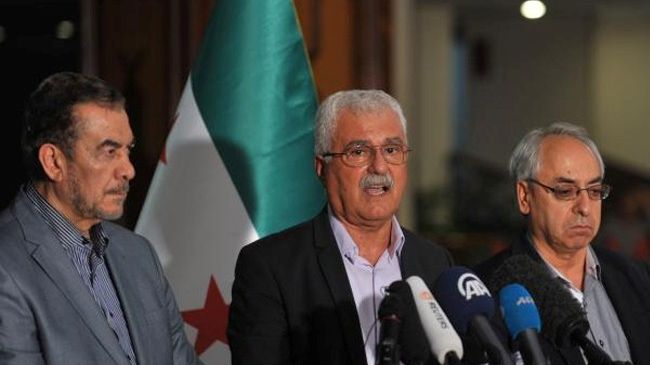 The White House has given approval for the foreign-backed Syrian opposition to establish a formal diplomatic mission in Washington, according to US officials.
The officials said on Monday that the Obama administration has also decided to increase "non-lethal assistance" to the opposition by $27 million — raising the total to $287 million.
The Syrian opposition had already opened an informal liaison office in the US capital after the State Department recognized the so-called Syrian National Council (SNC) as the legitimate representative of the Syrian people in December 2012.
The diplomatic mission office is not equal to an embassy but will now be regarded a "foreign mission" under US law.
The development came ahead of the first official visit by the head of the so-called Syrian National Coalition, which is part of the Syrian opposition.
"This is an important step in the path toward a new Syria, its recognition on the international stage, and its relations with Syrian nationals in the US," SNC chief Ahmad Jarba said as his delegation arrived in Washington.
Syria has been gripped by deadly violence since March 2011. According to the United Nations, more than 100,000 people have been killed and millions displaced due to the unrest.
The Syrian government says that the United States and its allies are backing the militants operating inside Syria.
Syria will hold presidential election on June 3. Damascus has insisted that it would hold the vote despite the ongoing foreign-sponsored militancy in the country.
A total of 24 hopefuls officially registered their candidacy for the presidential election in Syria.
Syrian President Bashar al-Assad is also among the presidential candidates. Assad has declared that he seeks another seven-year term in office.